Collectors will remember March 11, 2021 as the day that changed the art market. At Christie's, a piece of digital art sold for nearly $70 million, a record for the crypto-art industry that shot digital artist Beeple straight into the pantheon of superstardom and instantly made him the third most-valued living artist in the world (after Jeff Koons and David Hockney).
Read the post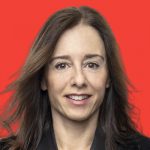 Are global strategies, designed to correspond to the greatest number of people, to care for the general interest, to carry universal values, while serving the […]
Read more
Business & Trends
In a speech aiming at supporting hospitality professions, President Macron designated Covid-19 as the number one enemy of the famous "French way of life" (Art de vivre), showcased at length during the pandemic… a very fluid concept.
Style & Experiences
Exclusive interview with Caroline Scheufele, co-president and artistic director of Chopard, on the behind-the-scenes shooting of the "Happy Diamonds" campaign with Julia Roberts.
Sustainability
Fashion designers have found a new appeal in an old business model that comes as a slower, higher-quality alternative to the mass fashion market and is now backed by technology.