All over the globe, museum and gallery closures due to the pandemic have been a tremendous accelerator for most artTech startups. By betting on new digital realities, they might be about to transform our relationship to art.
Read the post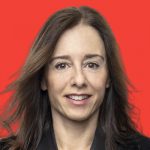 Are global strategies, designed to correspond to the greatest number of people, to care for the general interest, to carry universal values, while serving the […]
Read more
Business & Trends
The decrease in watchmaking production over the year 2020 has had consequence on the Swiss industrial landscape. In order to protect it, Audemars Piguet wants to launch an initiative that would enable a recovery, with Swiss made as its key challenge. Exclusive interview of François-Henry Bennahmias, CEO of the brand.
Style & Experiences
Every year, in the spring, watchmaking events set out to demonstrate that Swiss know-how is alive and well, and that when it comes to design and technical innovation, the world still looks on the richness of our committed heritage brands with envy. The icons of the past are one perfect illustration. But does contemporary watchmaking have the resources to create new ones?
Sustainability
Fashion designers have found a new appeal in an old business model that comes as a slower, higher-quality alternative to the mass fashion market and is now backed by technology.