The decrease in watchmaking production over the year 2020 has had consequence on the Swiss industrial landscape. In order to protect it, Audemars Piguet wants to launch an initiative that would enable a recovery, with Swiss made as its key challenge. Exclusive interview of François-Henry Bennahmias, CEO of the brand.
Read the post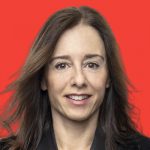 Are global strategies, designed to correspond to the greatest number of people, to care for the general interest, to carry universal values, while serving the […]
Read more
Business & Trends
While the pandemic has not dampened the global appeal of yachting, Italy is experiencing an unprecedented boom in its nautical sector and is seeing the emergence of big name alliances.
Style & Experiences
While 300 billion emails are sent daily around the world, how can younger generations be inspired to write? Nicolas Baretzki, CEO of Montblanc International tells us why the power of writing will be key to the future.
Sustainability
Fashion designers have found a new appeal in an old business model that comes as a slower, higher-quality alternative to the mass fashion market and is now backed by technology.