Luxury in the world after: distinguishing actions from intentions
In the post-COVID world, how will luxury change? Or will it change at all? Judging by the industry's first steps in the "world after", the goal seems to be a return to business as usual. But is that really the case? With consumers taking back an unprecedented level of control in the wake of the crisis, now more than ever it seems essential to distinguish between good intentions and actual actions on the ground.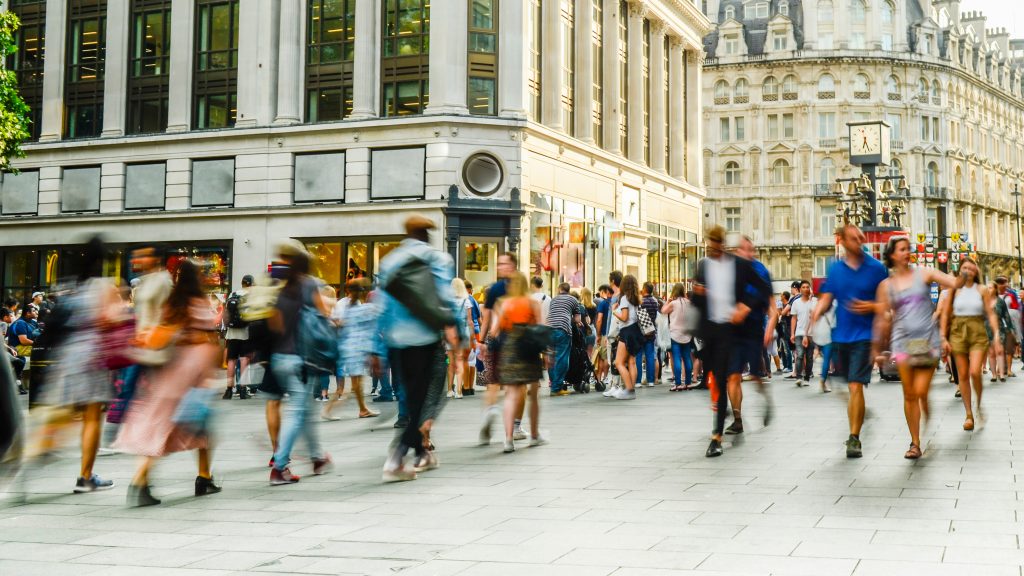 Since April 11, the luxury world has been abuzz with whispers of a phenomenal figure. It's unofficial, and has been reported in only a few media outlets, but it seems that a Hermès boutique in China posted sales of $2.7 million on its first day back in business after the shutdown. A reassuring figure for the luxury world, to be sure. So, are we back to business as usual? Not really, according to one long-standing brand representative, who seems to know better. "This figure actually includes deliveries of the most expensive Hermès bags that had been on hold for months, and customers finalizing purchases that were hammered out in contacts during the lockdown," our source tells us. As such, it's no real indication that the luxury market is returning to normal. The same can be said for the automotive industry, where Tesla reports that sales of its Model 3 have increased by 450% in March, with 12,709 new registrations in Wuhan alone. But this is likewise a case of preparation proving critical to paving the way for the bounce back, particularly thanks to online sales and a carefully designed buying journey. It would be a serious mistake not to acknowledge this.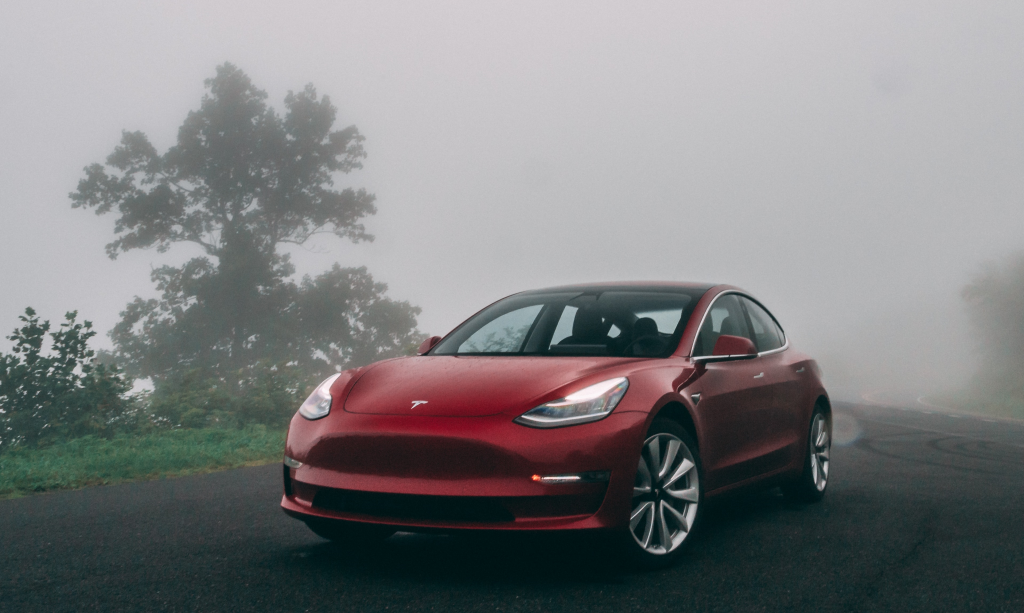 In the case of Tesla, the group launched its official virtual boutique on the Tmall platform. "Like many," explains Jérome de Lavergnolle, President of Cristalleries de Saint-Louis, "I hope that luxury will return to the levels of business and turnover of not so long ago. I don't think that everything will change, no, but what may change is the way in which we achieve these results. Many brands are discovering the crucial importance of online sales. Today up to 25% of a brand's sales happen online."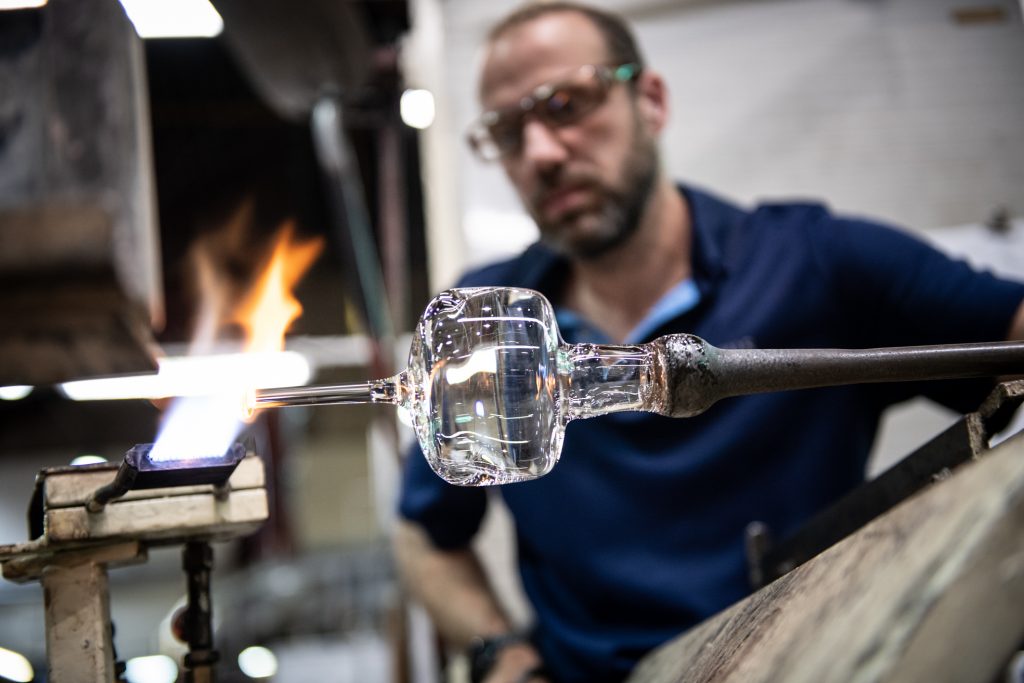 A different way of buying
Change is also being seen in other aspects of customer behavior. Luxury Tribune has already commented on the explosion of the second-hand market and second-hand reselling, which grew exponentially during the pandemic as platforms for such sales continued to deliver in the period that retail outlets were closed. Emerging from the crisis, we're seeing a full reshuffling of the retail deck hearkening back to twenty years ago when the impact of SARS helped launch e-commerce in China. "Physical points of sale will not save us now, unless we develop certain additional in-store customer services," says a spokesperson for Bucherer in Paris, which in March opened a new space dedicated to the second-hand segment. The large malls selling branded products might be faced with a tall order. "We are called to offer consumers exclusive experiences," explains De Lavergnolle. "We need to make them feel welcome, make them feel good, provide information about the lineage of a product. Ultimately, people come into the store to hear a story." Customers want to buy differently, and it's up to the brands to take this into account
We need to make the clients feel welcome, make them feel good, provide information about the lineage of a product. Ultimately, people come into the store to hear a story.
Jérome de Lavergnolle, CEO of Cristalleries de Saint-Louis
They want to be part of the story, they want to be able to tell that story to their friends, or even add their own creative touch. Welcome to the age of the semi-tailored. "This is a historic crisis," notes Guillaume Davin, CEO of Loewe Japan. "Luxury is going to come out stronger, if we meet the challenges that lie ahead. If we do, a bright future awaits luxury - real, handmade luxury - but not for all brands, and not in all countries of the world."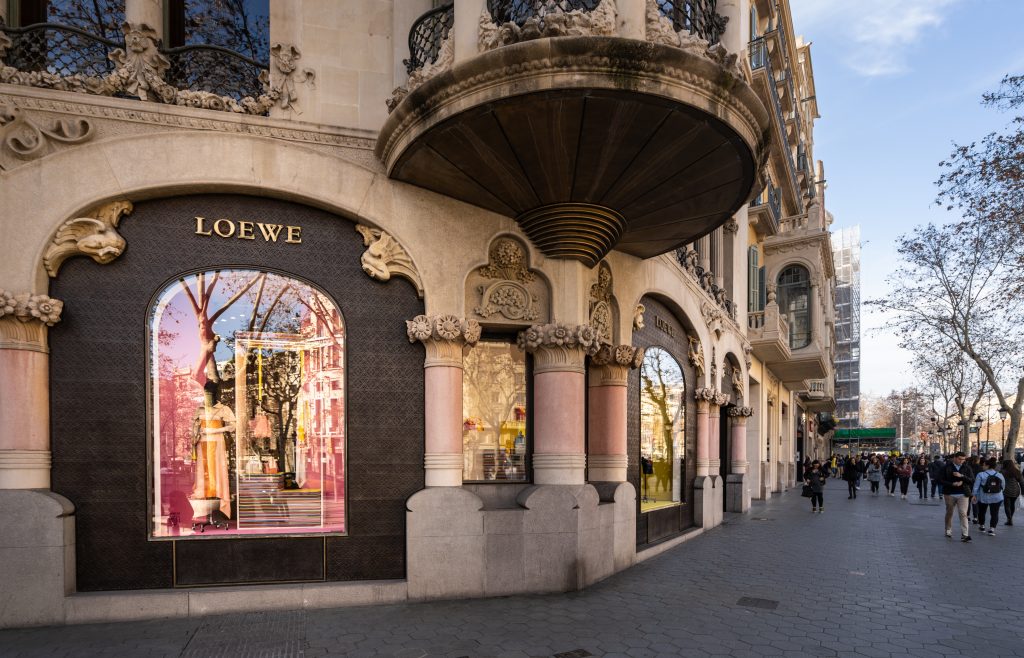 The coronavirus crisis has also highlighted the need to relocate some production – or maybe even all of it. "French luxury brands are too dependent on Italy," explains Ramesh Nair, CEO of Moynat. "Italian know-how, the feel of Italian-made leather, it's just nothing like the French counterparts. We have to defend the Hexagon's ancestral techniques and intelligence in craftsmanship. It's fundamental to the survival of many entirely artisanal brands."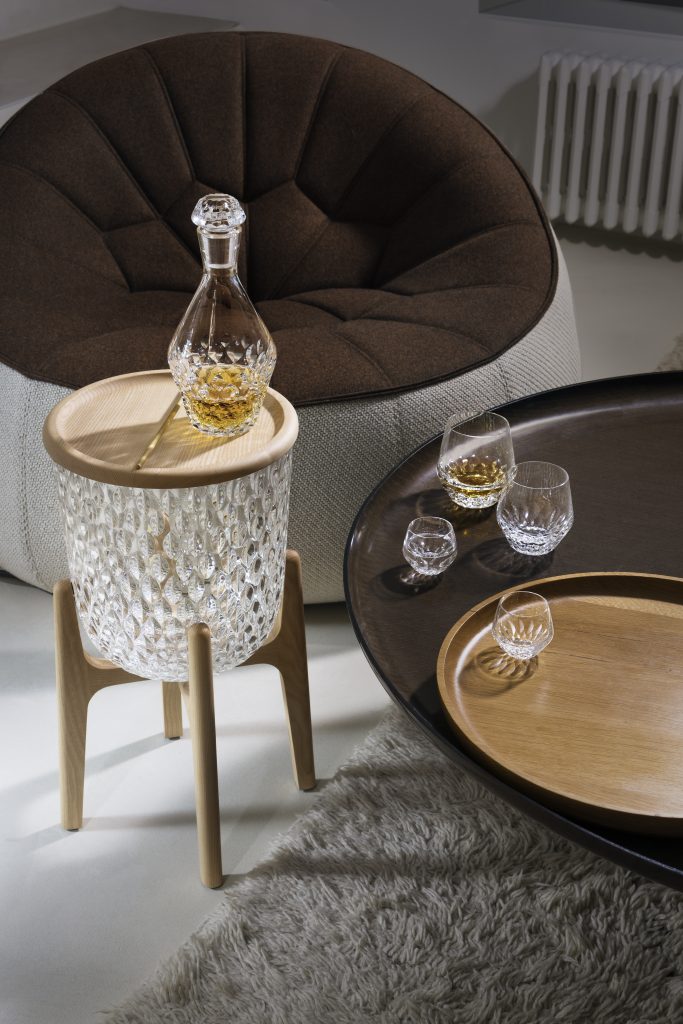 All this makes clear that the crisis is going to have previously unimaginable industrial, social and financial consequences on the world that emerges from it. "I hear many people saying that customers want to consume sustainably," says De Lavergnolle. "That frenzied buying is passé, and that it will indeed soon be a thing of the past. That we have to limit waste, to manufacture better, to build sustainably. The luxury market is discovering something that seems obvious to us all: sustainable luxury is repairable luxury." Until recently, many brands that manufactured on a semi-industrial scale tried to hide that fact behind slick glossy brochures full of vintage-looking black-and-white photos of old-timey craftsmen. But fake vintage is no longer an option. In the constellation of luxury, the number of brands that can boast a roster of fine craftsmen on call, who are able to make a handbag from scratch in 16 to 18 hours, is very small indeed.
But nonetheless, this is the kind of product that the luxury consumer will continue to hunt for. "The current crisis is quite peculiar," writes Jean-Noël Kapferer, "in that it reveals to our affluent societies that true luxury is not material and superfluous… It brings us back to basics: our health … our physical well-being … it is environmentally savvy and ecological … In other words, the Daytona or the Rolls Royce will have to wait." But is that really the case? Doubtful. Much depends on how luxury is produced and consumed. At Saint-Louis Crystalworks, for example, a glass like the Trianon, from the first set created by the brand in 1837, can still be used two centuries later. It is hard to imagine a product so durable (and yet so fragile).
The social role of luxury
That said, the relationship between luxury consumers and the environment is definitely undergoing major changes as well. Expectations are higher than ever, and getting higher. Witness Burberry, which has debuted new labels that inform consumers about the environmental qualities of its products. Customers are also demanding greater commitment from brands. In China, Hugo Boss, Boucheron, Chaumet, Hermès, Tesla Tiffany, and others have been very direct about this with their customers throughout the lockdown. "The commitment of luxury brands to sustainable development, like Corporate Social Responsibility, is not only linked to the COVID-19 crisis," notes De Lavergnolle. "It's no secret that luxury is also in business to make money. But when you are given a lot, you have to give back a lot. It is therefore our duty to take into account not only environmental issues, but also the well-being and health of our employees at work. We must be exemplary in all these matters."
It is therefore our duty to take into account not only environmental issues, but also the well-being and health of our employees at work
Jérome de Lavergnolle, CEO of Cristalleries de Saint-Louis
Large companies, especially those in the luxury goods industry, will have to turn their raison d'être into their existential goal. They wield a huge amount of social influence in this day and age. They are setting trends on social networks. Their role in society has increased. Their quest for meaning is at a crossroads. Being at the forefront not only of the economy and employment, but also of ethics, they will be held to account for the meaning attributed to their actions, and may even be expected to blur the line between what they have traditionally kept separate: production, and the charitable or humanitarian side. If they don't, they will simply disappear.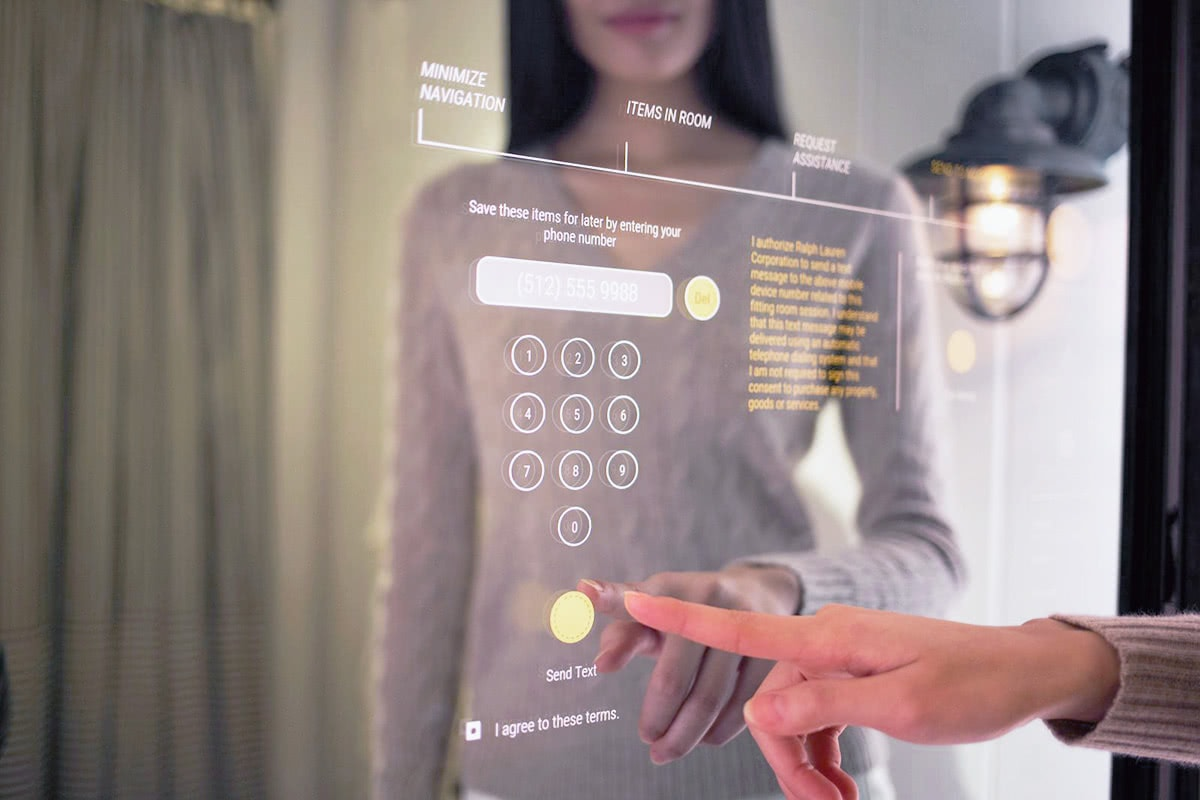 The pandemic has been a boon for online sales. But according to Bain & Company, 75% of sales will still happen in stores. As the phygital age dawns, brands must focus on storyliving to avoid falling into the multitech trap.
By Fabio Bonavita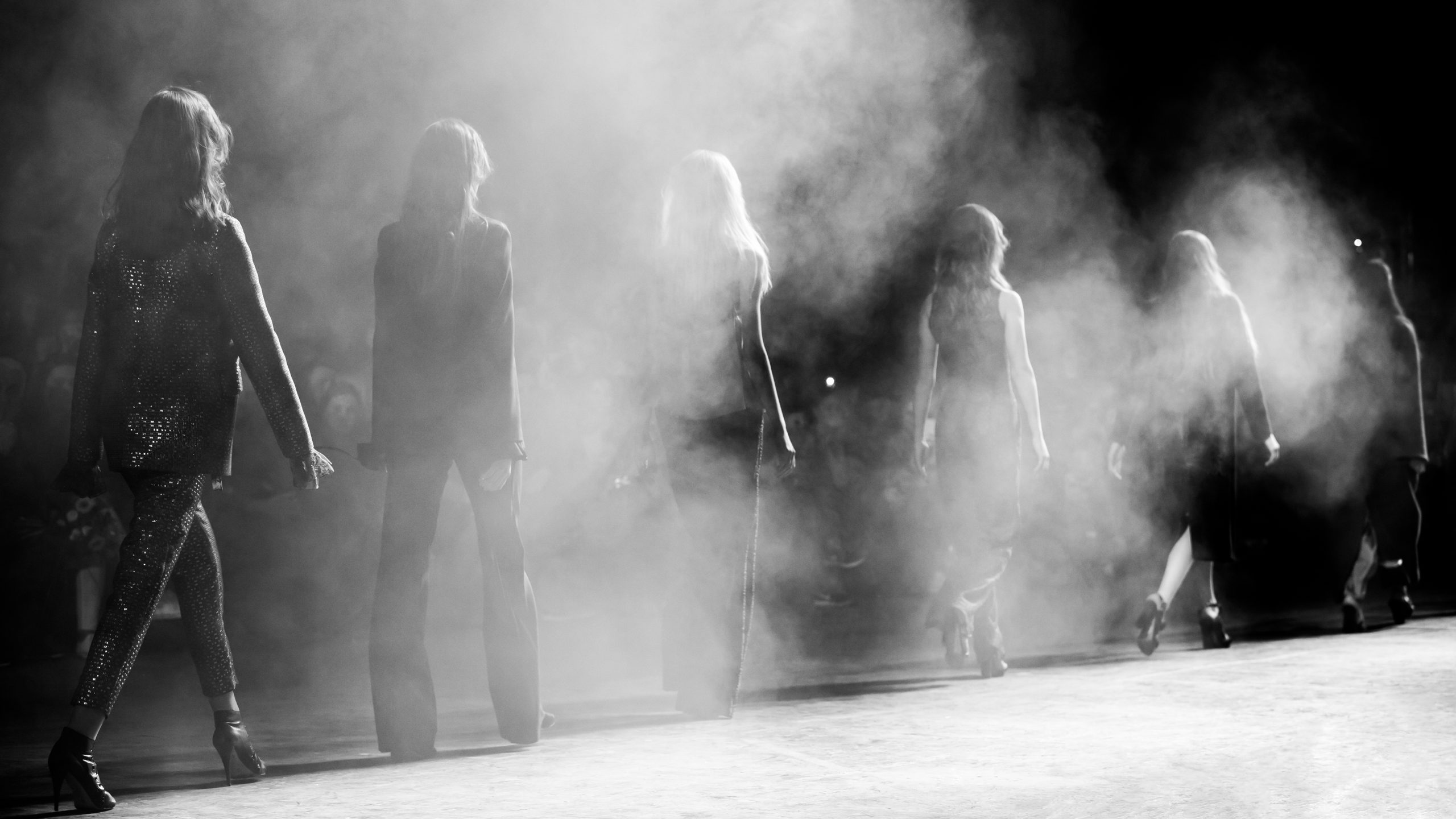 How resilient have the different brands that make up Comité Colbert been? It's too early to say. Comité Colbert brings together fourteen different luxury sectors […]
By Béatrice Peyrani
Register
Weekly Newsletter
Be notified of the latest publications and analyses
Register