Silvio Germann, the young chef with a dazzling gastronomic rise
Silvio Germann, long been recognized by the three-starred master chef Andreas Caminada, with whom he is associated, is at the helm of the Mammertsberg in Freidorf. This is one of Switzerland's finest new gastronomic destinations, already endorsed by the watchmaker Hublot, which counts it among its culinary references.
Located just across from Freidorf Station, there's no hint that behind the walls of Mammertberg, Silvio Germann is crafting delicate culinary harmonies. Everything, from the welcoming atmosphere to the inventive cuisine and bucolic garden, is orchestrated to create a seamless experience tailored to each guest. The century-old building faces a vast meadow sloping gently toward the shores of Lake Constance, just a few kilometers away. The main house, crowned with a narrower half-timbered turret, overlooks the hill. This is where the Mammertberg restaurant and the boutique hotel's few rooms are nestled. The intimate restaurant features twelve tables. In October 2022, Silvio Germann and his prestigious partner Andreas Caminada took over the establishment.
Today, after just one year, it has already established itself as a gastronomic destination. After spending seven years on Andreas Caminada's team at Schloss Schauenstein, making a notable stint at the D.O.M. restaurant in São Paulo with Brazilian chef Alex Atala, and earning two Michelin stars as the head chef of Igniv at the Grand Resort Bad Ragaz, the 34-year-old from Lucerne accepted his mentor Andreas Caminada's offer to lead Mammertberg. Silvio Germann now has free rein to express his style, from the room decor to the ceramics accompanying each dish, and from the local small-scale producers he selects, committed to animal welfare and in harmony with nature, to the plants adorning the garden terrace. "If I weren't a chef, I'd probably be a landscaper," says Silvio Germann.
His broad smile reflects genuine pleasure, a desire to offer a new gastronomic experience, but one that is primarily the result of a team effort, a team he has chosen to be young and stylish, all dressed in black with white sneakers, including himself. His dishes resemble delicate paintings, bear no complicated names, and offer ultra-fresh flavors. The rest is a surprise, something Silvio Germann intends to keep complete. Meet a chef to watch closely, undoubtedly one of the great gastronomic talents of the new generation.
How did your passion for cooking begin?
At the age of 15, I was still searching for my path. I had in mind the profession of a landscaper or a mechanic. Then I did an internship in the kitchens of a restaurant. I immediately loved the teamwork, seeing results quickly in the plates, and how it could make people happy. That's always been my goal: to see customers leave the restaurant with a smile.
Was your encounter with Andreas Caminada decisive?
Yes. I was always impressed; he was a bit of an idol to me. Very quickly, he became my mentor, then my chef, and today my partner. The first two years were very tough by his side; I had to catch up to his level, work very hard, but that was the condition, and I knew it. We were a very young team at Schloss Schauenstein, and the atmosphere was great. Andreas is a humble person, down-to-earth, who talks to you as an equal; he's honest and strict, but at this level, that's necessary.
Were you also drawn to Michelin stars ten years ago when you met him?
Those three stars and the 19 points in the Gault & Millau guide mostly represented the level I had to reach because the previous restaurant where I worked was rated 17 points in the Gault & Millau, in Flims. Suddenly, the bar was extremely high, maybe too high. If I were to do it again, I think I would insert a less starred restaurant in between, as it was really tough, and the techniques were complex. But I survived for three years. Then I resigned to go to Brazil, to São Paulo, to D.O.M., one of the top four restaurants in the world at the time. After six months, Andreas called me back, encouraging me to take over Igniv at the age of 25. It was the second restaurant he opened after Schloss Schauenstein. It was one of the first restaurants in Switzerland based on the concept of sharing dishes. Success came quickly. Becoming the head chef of a team of ten was also new to me.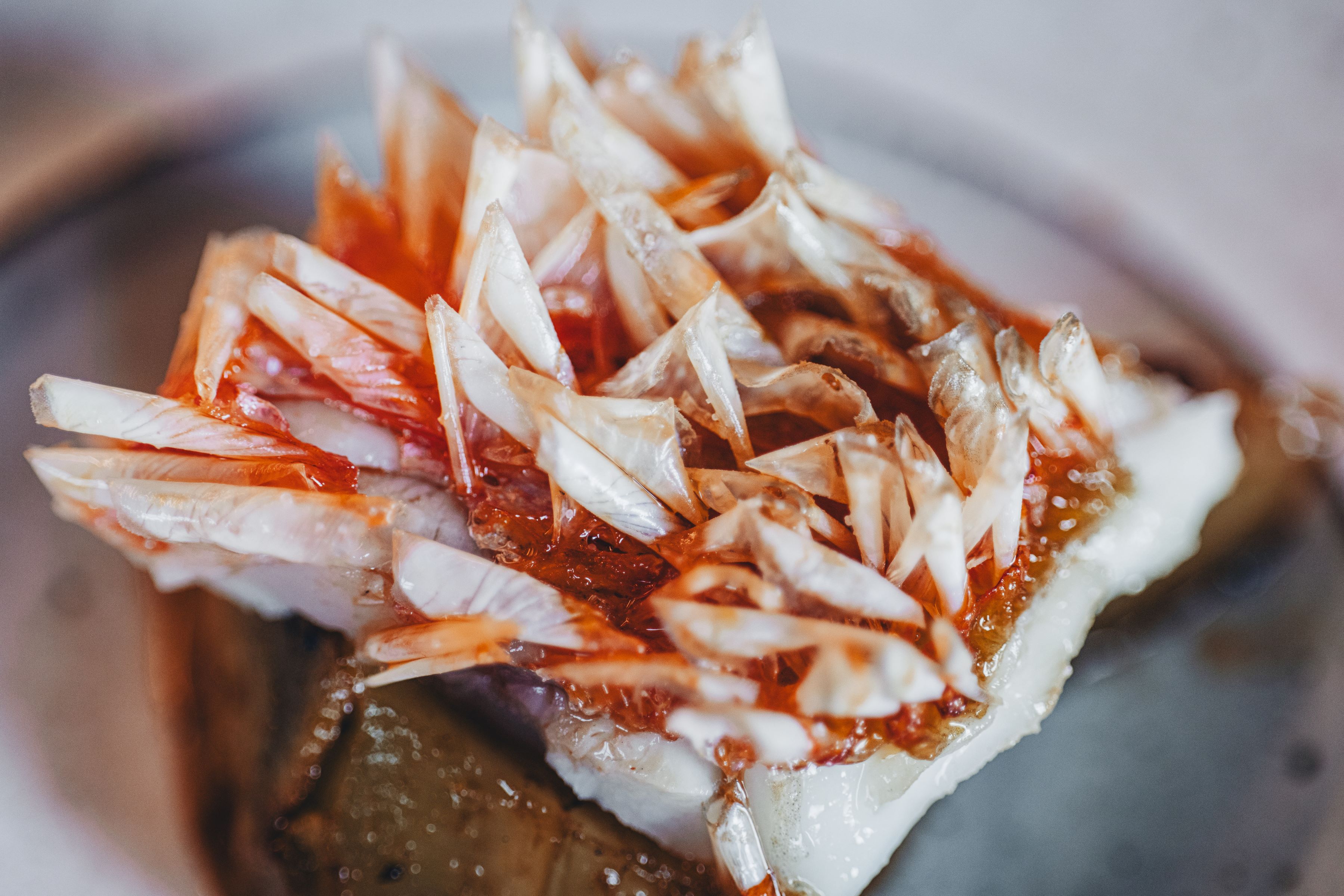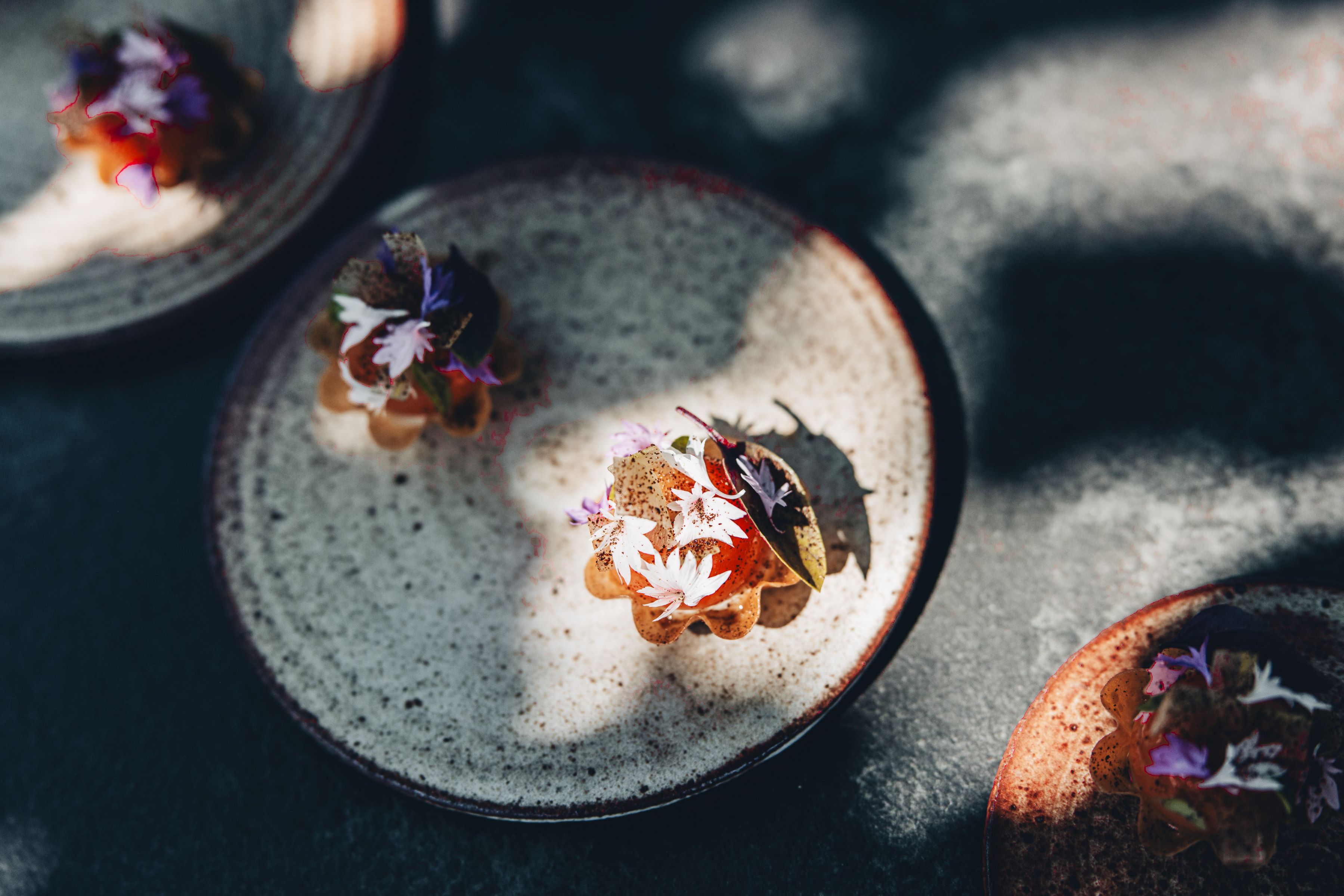 Silvio Germann works with local producers in the canton of Thurgau (midres - Hublot)
How would you define your cuisine?
It's simple cuisine, I would say, where you understand what's on your plate. Both the cuisine and the atmosphere should be delicate, elegant, and cool. I could always aim higher. I walk around the entire establishment twice a day, from the rooms to the restaurant; perfection should be everywhere, not just on the plate. It's a complete experience that the customer should feel, whether they're a loyal visitor or a new enthusiast. Every day, I know exactly who is coming, and we note each preference. We have a daily meeting at 6 p.m. with the team, and we go over each guest. Our maximum capacity can go up to 45 covers, ten more than Schloss Schauenstein can accommodate.
What are your requirements in terms of produce and suppliers?
Most of them come from the region, from the canton of Thurgovie, but I also serve langoustines; the criterion is that everything must be raised with passion and respect. I've only been established here for a year; I still have a lot of region-based producers to personally discover. It's important to see how they conceive their relationship with nature, but also how they treat their team. I've even stopped buying products because the human relationship wasn't right. That's what I want in my establishment.
What is your vision of leadership in the kitchen today?
I think I'm honest, respectful, perhaps a bit too nice (laughs), and that's also something I need to learn. But you simply can't lead your team the way you used to, by yelling. It's very difficult to find good staff, and we have an excellent, young team; I'm lucky. You have to know how to motivate and encourage them; we brainstorm together on ideas, and I like to imagine a new dish as a team. It's not a one-man show. I also enjoy discussing new pairings with our sommelier. He's very talented. Often, after service, we have a drink together to share and debrief about the day. You have to speak on an equal footing with everyone and pay your team properly. I also believe it's important not to work more than ten hours a day, which isn't really the case everywhere. You have to provide a work-life balance, offer opportunities for growth. The younger generation should feel freer. I like to feel that way too. I have a fiancée, a life outside of the restaurant, and it's important to have time to explore new places. I was recently in Naples; the food there is so good. I'm a pasta fanatic; I could eat it every day!
What does mentoring mean to you? What does a young chef like you take from the legacy received from previous experiences, such as with Caminada?
He has offered me so many opportunities, taught me a lot, not just in the kitchen but also outside of it, like his sense of respect. And today, we're partners; we've built a company, and we talk a lot.
Could you have been a nomadic chef, like many in the new generation?
I'm more attached to the land. This morning, when I woke up, there was this beautiful light over Lake Constance… it's a perfect place for a restaurant. A location is also a beautiful journey in itself.
The culinary world is attracting a lot of attention. Success on television channels is unabated, and luxury brands are also taking an interest, like Hublot, which has many starred chefs among its friends of the brand. Today, Mammertberg restaurant is part of it. How do you view this interest?
It's an honor to be part of it; the names that make up the entire roster of restaurants and chefs with whom Hublot has relationships are very impressive. I even feel a little pressure (laughs). I appreciate working with long-term partners, and I'm sure this partnership will also help us gain recognition.
High gastronomy: the inevitable rebirth
Closures of many starred establishments have put into light the business model's challenging equation. Yet, the global catering market is doing well. New options are emerging, enabling chefs to carry on and finance their cuisine.
By Samia Tawil
High gastronomy: vegetarianism is booming
Ever increasingly available in star chefs' menus, vegetarianism is not only about a few nicely prepared steamed vegetables. Far from that, it offers a land of endless creativity combining local ingredients and refinement.
Register
Newsletter
Be notified of the latest publications and analyses