Should we start collecting electric cars?
True car collectors scorn them. For one thing, the engine doesn't even roar, so where's the fun in that? But could an electric vehicle ever rise to the status of collectible car?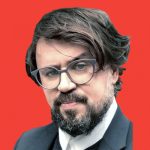 By Jorge Guerreiro27 mai 2020
invention of the first electric car
the current rating of the Tesla Roadster 1
the rating of the Baker Electric Model W Runabout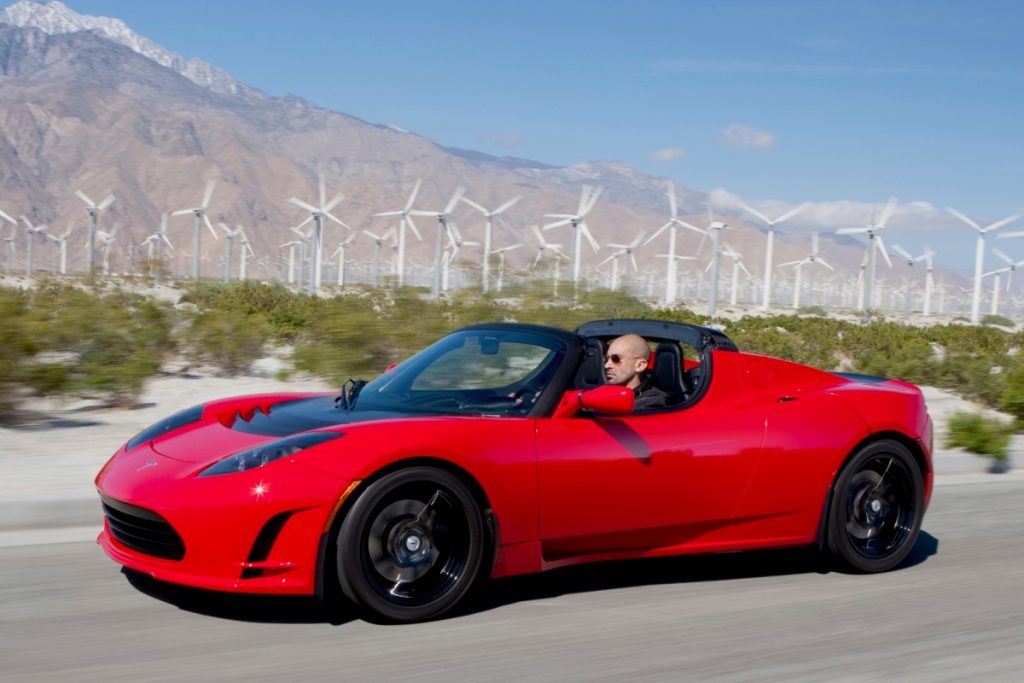 It's a little-known fact that in the early 20th century, electric cars were serious business. The first electric vehicle was presented by a Frenchman, Gustave Trouvé, in Paris in 1881, eight years before Daimler-Benz launched the first combustion engine car. And in a flash, electric cars were making inroads everywhere: London taxi drivers embraced this new propulsion system en masse, while across the pond in the United States, electric vehicles reached a market share of 40% in their heyday. In 1899, a Belgian named Camille Jenatzy became the first person to break the 100 km/hour barrier, which he did in the first purpose-built land speed racer. It was electric. Most people are surprised to learn that the first "hybrid" was produced in 1900, designed by one Ferdinand Porsche. That car, the Lohner-Porsche Semper Vivus, led to a successor model, the Porsche-Lohner Mixte, which remained in production until 1915.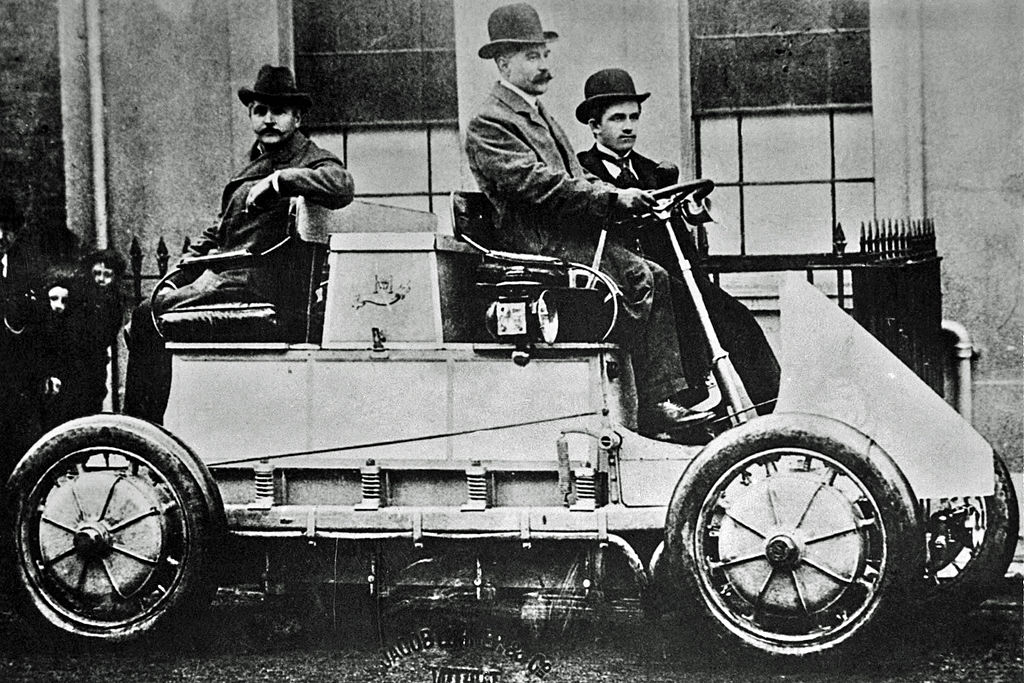 But it was the much lower production costs of the rear-wheel drive that drove the decline of the first-generation electric car. Between that and other pressures, by the time the First World War broke out electric-drive passenger vehicles had gone the way of the dodo. Now, a century later, the electric car is making a major comeback as the world wakes up to global warming; but almost no one seems to be aware of the electric vehicle's triumphs and faded glories of a hundred years ago. With the electric car's prevailing image as unsexy, eco­friendly, and generally lacking in character, one has to wonder: will these technological marvels ever find a place in the fanciest car collections?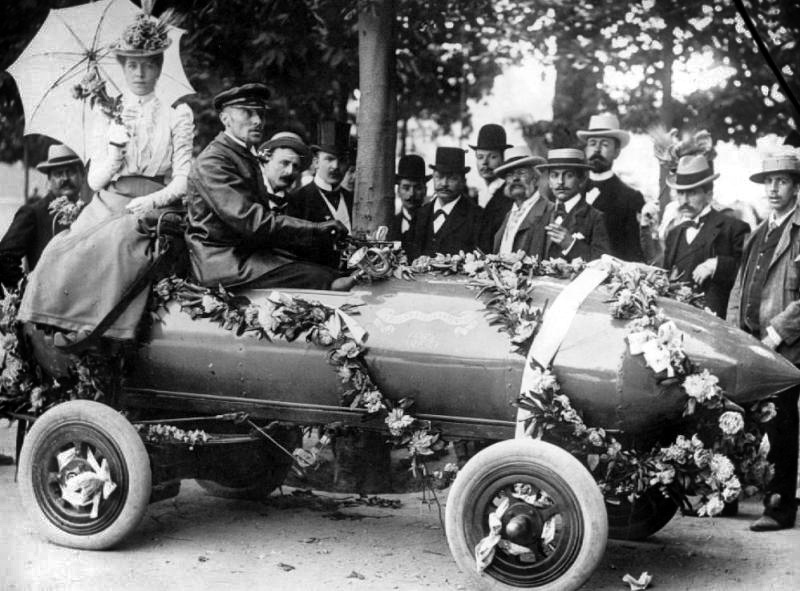 Second-generation electrics
It was only in 1996 that General Motors launched the first electric car of the modern era, the EV1. Packed with hyper-cutting-edge technology for its time, and with a range of 225 km, it seemed to have everything going for it – but its production was fated to be short-lived. By 1999 GM had produced just over a thousand units, and the car remained nearly impossible to buy, because it was only available from the manufacturer on a three-year lease. When GM decided to discontinue its production, ultimately taking an $80,000 loss on each car, it recalled and destroyed almost every one, saving only a few dozen to be donated to universities or museums. The story would have ended there but for a handful of diehards who refused to return their EV1s at the end of their lease, instead coming up with various dubious excuses to not do so (most commonly claiming that the car had been stolen or destroyed). Today, rumors abound that there is a thriving underground trade in the surviving EV1s, with stories of some changing hands for half a million dollars. Star TV host Jay Leno is rumored to have one hiding in plain sight, right in his crowded garage.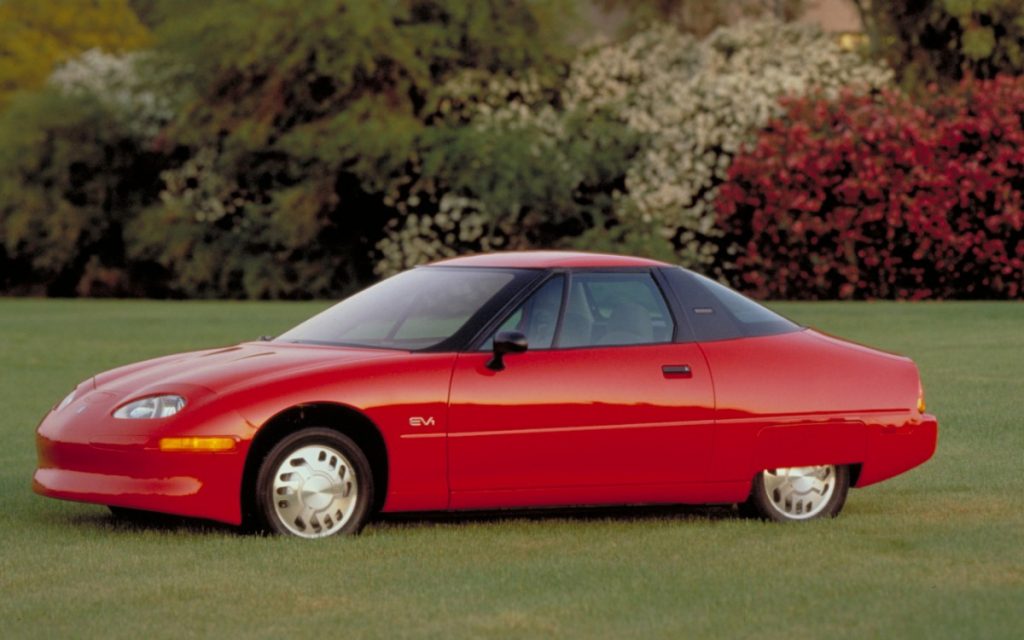 Of course, when one thinks electric cars today, the name that leaps to mind is Tesla, which has several coveted models on the road. When Martin Eberhard and Marc Tarpenning founded the car make in 2003 (no, contrary to popular belief, the company was not the brainchild of tech bad boy Elon Musk), their goal was to develop and market the first second-generation electric sports car. And that they did in 2008, when they launched the Roadster, thanks in no small part to its eye-catching Elise body supplied by Lotus. With just over 2,600 units made until production stopped in 2012, the Roadster 1 is gradually emerging as the most likely candidate for the first collector's electric car. As of early 2020, the car has been known to command up to $100,000 from the right buyer. In the meantime, the Roadster 1 has become something of an icon, with Elon Musk having launched one into space on the back one of his SpaceX rockets. Right now, that car (an open convertible with a mannequin astronaut at the wheel, the stereo playing David Bowie's "Space Oddity" on repeat) is circling across the skies in an endless parking orbit, the first production car in space.
Another electric car that also made waves at about the same time is Tesla contemporary Fisker. Based in California, founded by Danish designer Henrik Fisker, and with a number of big-name early investors like Leonardo Di Caprio, the company launched its revolutionary Karma model in 2010. This electric/hybrid car boasted a range extender combustion engine, a technology later adopted by BMW for its i3 line. It also featured solar panels on the roof and a luxurious all-wood interior (of course, in line with the electric car's eco-friendly image, the wood being sustainably sourced from trees that had succumbed to forest fires). Financial problems forced the company to close its doors in 2012, but ten years later the Karma still looks visionary, a car ahead of its time (if somewhat unreliable and lacking focus).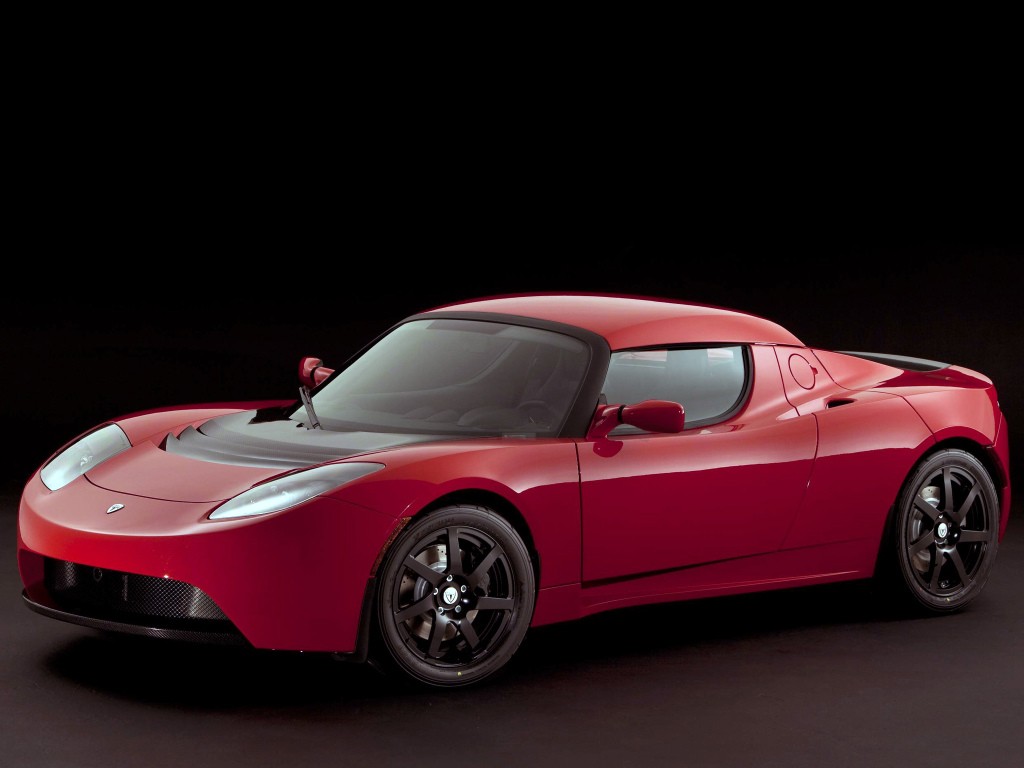 Bye bye baby
So knowing all that, why would anyone want to acquire and maintain a car based on a still-emerging technology, with parts and service notoriously hard to come by? Indeed, it seems that obsolescence is one of the biggest obstacles to electric cars claiming a place in the collector's world. Maintenance on a vintage car with an internal combustion engine is a relatively simple matter, with parts still easy to find or even rebuild from scratch where they are not, and in the end their mechanics are really very basic. Electric vehicles, on the other hand, present many more problems. They might even be more comparable to computer hardware than to a car; certainly, their specs become obsolete just as fast, and like software, when something goes wrong the sensible solution is often to upgrade to the latest version. How will the onboard electronics or operating system age? What really is an electric car's battery's lifetime, and will a replacement even be available when its time is up? While in the traditional car marketplace, many small suppliers can step in for manufacturers when an OEM halts production of a particular part, that business model is unlikely to take off for the tech-heavy electric car community. The investment required to manufacture even a battery for an electric vehicle is titanic. For collectors, this would likely dampen any enthusiasm to own a "classic" electric car destined to sit lifeless in the garage, rendered unusable by its obsolescence.
In spite of this drawback, there are a few rare beasts besides the EV1s and Teslas that could theoretically become "collectibles". These include the 2013 Mercedes SLS AMG Electric Drive and the 2015 Audi R8 e-tron, both of which were produced by major car manufacturers but in no more than 100 units. State-of-the-art technology at the time, the new Audi sold for €1 million. Another noteworthy name is Rimac, the ultra-exclusive manufacturer of electric supercars in Croatia. But with nothing much beyond this rather short list, the chosen ones will undoubtedly be vanishingly rare, and doomed to lose the race against rapid obsolescence.
And what of the popularity of those early electric cars of the "first generation"? As it happens, several of these cars appeared at auction in 2019. In one case, a Milburn Electric Model 27 Brougham changed hands for $63,250, while elsewhere a Baker Electric Model W Runabout went for $192,000. With eco-mobility now such a hot topic, we might expect the price of these pioneering ancestors to hold steady or even increase further.
Spinning the wheel
Meanwhile, another new trend has been emerging from California and rapidly gaining momentum: the electrification of vintage cars. The big name here is Zelectric Motors, the first company to start doing these conversions commercially, primarily on vintage VW Beetles. Now, they even offer collectors the option to get the old engine and all original parts back if desired, so the conversion can be reversed if necessary (for example, to resell the vehicle as a classic). Some call it sacrilege, but this market is still booming, so much so that the manufacturers themselves are coming on board. Admittedly, they have another incentive to do so, being the increasingly drastic CO2 emissions standards around the world. Aston Martin now helps its customers convert their cars to green fuel, so they can keep driving their old cars into the cities that are going green. Jaguar has gone one step further and brought to market an electric drive edition of its legendary Type-E, christened "Zero" (for zero emissions). This move has gone down well with many high-profile Jaguar fans, including Prince Harry.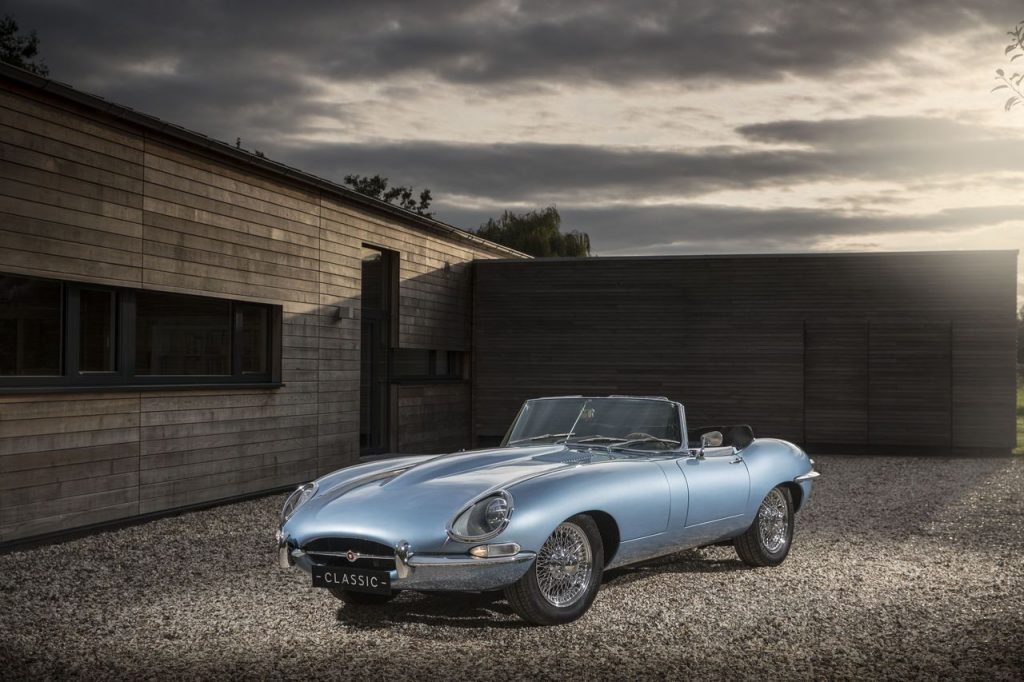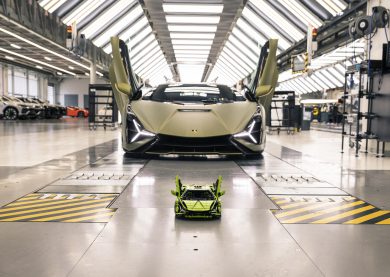 Nothing seems to be able to stop the brand with the bull. After announcing partnerships with Supreme, Lego or the Japanese designer Yohji Yamamoto, record sales have enabled the brand to explore new perspectives. Its latest splurge: a luxury yacht with 4000 horsepower.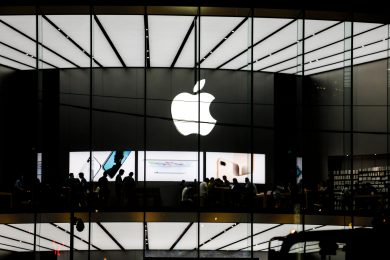 Back in 2014, the Financial Times set the business world and the internet abuzz when it announced that Johann Jungwirth, former head of R&D at […]
Register
Weekly Newsletter
Be notified of the latest publications and analyses
Register