Taipei: the temple of fusion gastronomy
Subtle, unknown and surprising, Taiwanese gastronomy lies at the crossroads of Japanese umami and Chinese sweet-and-sour. It is a fusion that has triggered an unprecedented craze. As proof, witness the growing list of Taipei's Michelin stars.
If there was only one restaurant in Taipei, it would be Din Tai Fung. From a simple canteen serving Chinese ravioli, in a little over half a century the brand has grown into an international chain that was even awarded a star in the Michelin Guide. Founded in 1958, Din Tai Fung has stayed true to its original formula: a tasty cuisine inspired by dishes that are thousands of years old, meticulous décor and a staff with an eye for the smallest detail. But make no mistake, it is on the plates that the magic happens. In a carefully choreographed ballet, the waiter gracefully places the famous xiaolongao, steamed Chinese ravioli, before the eager patron. What makes them so special? They contain a stuffing, but also a hot broth. Some come with chopped truffles. But you will not have time to finish them, because the kao fu is already on its way. This spongy dough simmered with vegetables is often accompanied by braised eggplant topped with garlic cubes. Another house specialty is dried tofu mixed with bean and seaweed vermicelli. Then come the shaomai, shrimp-filled ravioli shaped like chimneys.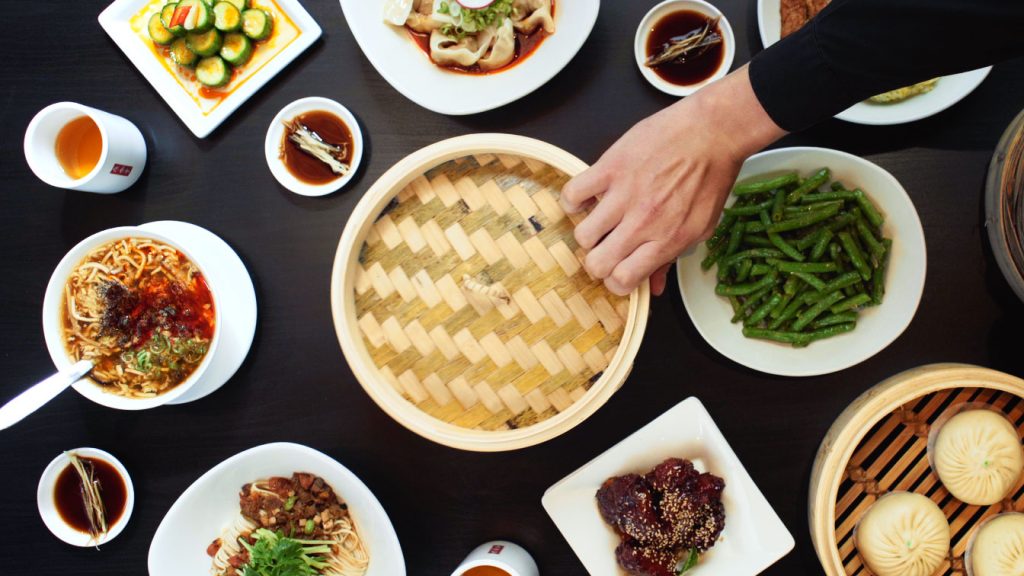 The mall is the place to eat
Din Tai Fung deserves its reputation as an ambassador of Taiwanese gastronomy, which has become the pride and joy of the people of Taipei. It also features prominently in shopping mall's strategies to attract customers who appreciate the pleasures of the table. Lin, one of the local waiters, bravely explains in halting English: "In our country, young Taiwanese people love food courts, those entire floors of department stores devoted to food counters. They eat there on Saturdays at noon and then go shopping. It has become a tradition." To meet this new demand, the city's busiest shopping mall, located in the Taipei 101 Tower, recently renovated its food court, now home to the Michelin-starred 3 Corners restaurant and its refined fusion cuisine concept. And the setting is as luxurious as that implies.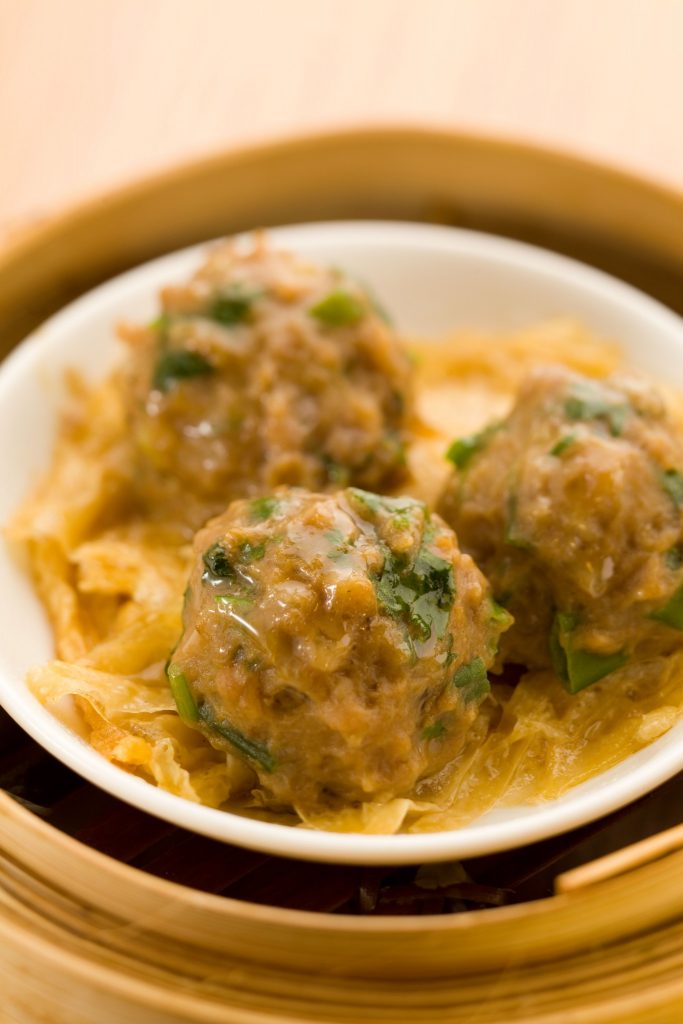 Never enough Michelin stars
In our country, we no longer eat just to feed ourselves
Lin, waiter at Din Tai Fung
Tim Ho Wan offers a simpler setting with much more of a small neighborhood restaurant ambiance, but it is the place to go for an unmissable star-studded dim sum. Getting a table requires some patience – the wait is generally 30 minutes to two hours. Once inside, the noise is remarkable, the waiters are harried and the furniture is unassuming. But none of that matters, because the gastronomic reward is worth it all. The tasting begins with a spongy steamed egg cake, followed by vermicelli roll with pig's liver – a distant cousin of Italian cannelloni with pork liver. Finally, Tim Ho Wan's undisputed icon: the BBQ Pork Bun, a slow-baked dough bun containing pork cubes and a magical sweet sauce. Truly unforgettable. Taiwanese cuisine in general is currently very much in vogueamong gastronomic critics. The latest edition of the Michelin Guide Taipei awards one star to eighteen establishments, two stars to five more (RyuGin, The Guest House, RAW, Taïrroir and Sushi Amamoto), and Cantonese restaurant Le Palais retains the three stars it earned in 2018.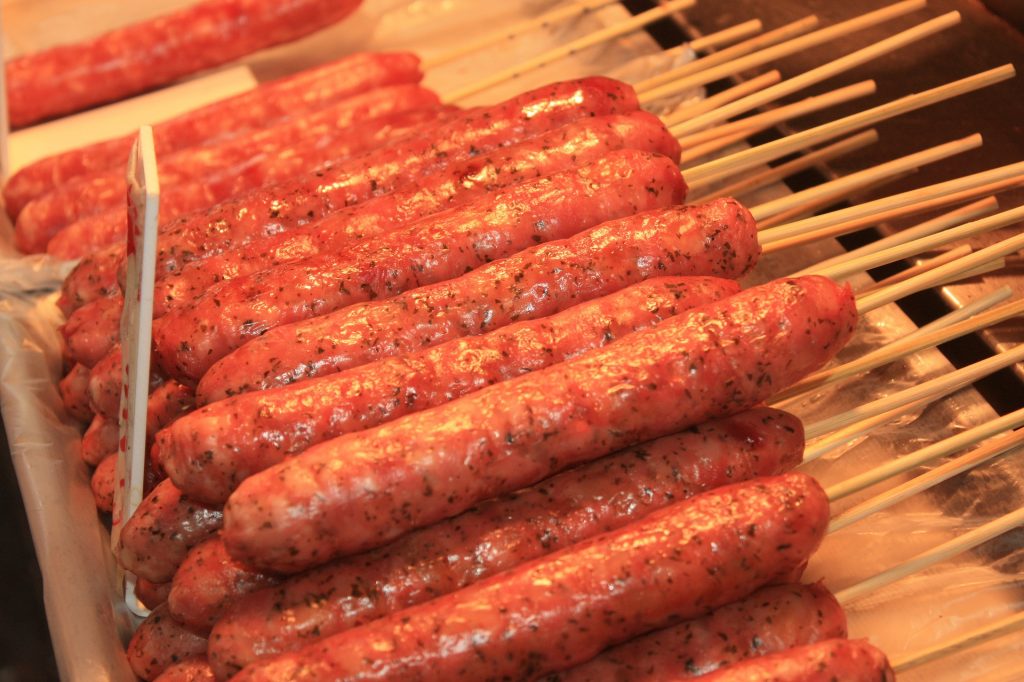 Night market delights
A must on any stay in the Taiwanese capital is a visit to the heart of the famous Night Market. The first stop is the Shilin Night Market, the largest and most famous. Don't be put off by the thick crowds; stay focused on the galaxy of tasty snacks that await: giant chicken steaks, oyster vermicelli, fried rolls, stinky tofu (you read that right), pork chops cooked in Chinese herbs, and on, and on. The stands are many but each one is unique: one showcases the proprietor's special attention to both the decor and the original raclette with dried meats and pickles on offer here and nowhere else. It is a raclette that is as surprising as it is delicious: "I got the idea after a visit to Switzerland," says the proprietor, who refers to himself as "Mr. Cheese", with a grin. "I'm the only one to offer this delicacy, which has earned me quite a reputation. Especially with tourists." If you plan to spend a few days in Taipei, the other night markets are also worth a look. Whether in Ningxia, Raohe or Liaoning, you will be met with the unique culinary creativity that is a fundamental element of the city's appeal.
«Made in Taiwan», combien de fois a-t-on pu lire ces trois mots sur l'étiquette d'un vêtement ou au dos d'un appareil électronique? Un nombre incalculable […]
Loin de l'extravagance de Dubaï, Moscou ou Miami, les millionnaires de Taipei sont réputés pour leur retenue. Dans les rues de la capitale taiwanaise, cette […]
Register
Weekly Newsletter
Be notified of the latest publications and analyses
Register