« When a luxury brand claims to be carbon neutral, it is an overstatement »
Greenwashing remains ever present in luxury houses' messages. Clémence Lacharme, manager in charge of luxury retail at Carbone4, the specialized consulting firm co-directed by Jean-Marc Jancovici, gives clear answers on what remains to be improved.
The Carbone4 consulting firm, co-directed by the ultra-exposed Jean-Marc Jancovici - whose book, illustrated by Christophe Blain Le Monde Sans Fin, has sold over 500,000 copies worldwide -, Alain Grandjean and Laurent More, has quickly become key to a better understanding of what the world must prepare for in terms of climate and energy disasters.
The luxury goods industry - driven by its fashion and leather goods sector, as well as by the cosmetics, tourism, hotel, automotive and yachting sectors - is also closely scrutinized by those who advocate for more awareness regarding climate issues. In that respect, Carbone4 has created a special luxury retail division. The needs are many. While the firm's specialists support luxury players in measuring their emissions and calculating their carbon footprint across the entire value chain - from stores to offices, but also on emissions related to raw materials, procurement, transportation, shipping, product maintenance - they now only do so in order to enhance impact.
As a priority, luxury companies are asking to define science-based targets for emission reduction, i.e. targets based on official climate scenarios by the International Energy Agency. For all sectors of business, including luxury, Carbone4 is working on measuring these objectives and defining necessary actions in order to achieve them. Within the wide range of potential actions, three axes have been prioritized: sobriety - producing less or no longer using certain resources -, efficiency - producing a similar component, but with less material or energy -, and substitution - using a less carbon-intensive energy source.
The second priority for luxury companies today is being supported in fairly defining their contribution to carbon neutrality. Carbone4 advocates a demanding and responsible method of seeking "neutrality", which avoids financing forests on the other side of the world, yet which makes sense for the concerned businesses.
The third essential point is the analysis of potential raw materials shortages, including oil, and supply problems within fifty years, given the evolution of physical risks.
To better understand these issues, Clémence Lacharme, manager at Carbone4, in charge of luxury retail for the past eight years and specialized in the luxury and financial sectors, answers Luxury Tribune's questions.
Register
Newsletter
Be notified of the latest publications and analyses
There is a difference between confidential luxury, rare, very scarcely manufactured and luxury accessible to all, perfumes, cosmetics, which can resemble mass retail. The latter should not disappear but be thought out from the point of view of consumers and manufacturers. Confidential luxury can be considered as sustainable manufacturing, because products are made and transformed locally, with high quality materials and with a longer life span. In itself, it is a very high-end form of craftsmanship that respects the principles of sustainability. As long as production is increased and mass-produced to meet global demand, it may be difficult to maintain the same high standards. In any case, luxury plays an essential role: it conveys an image for all of consumers and creates innovations and materials of the future.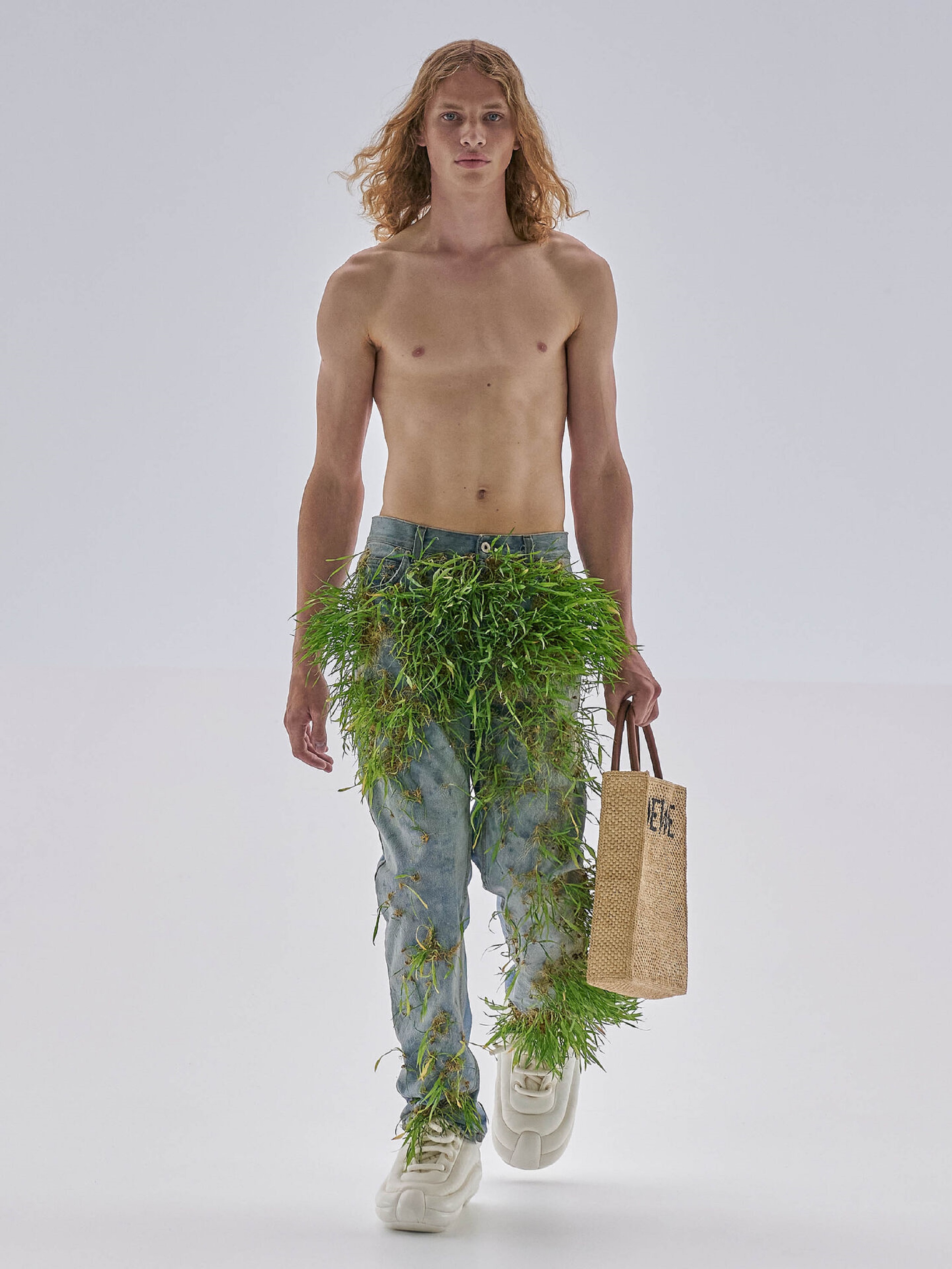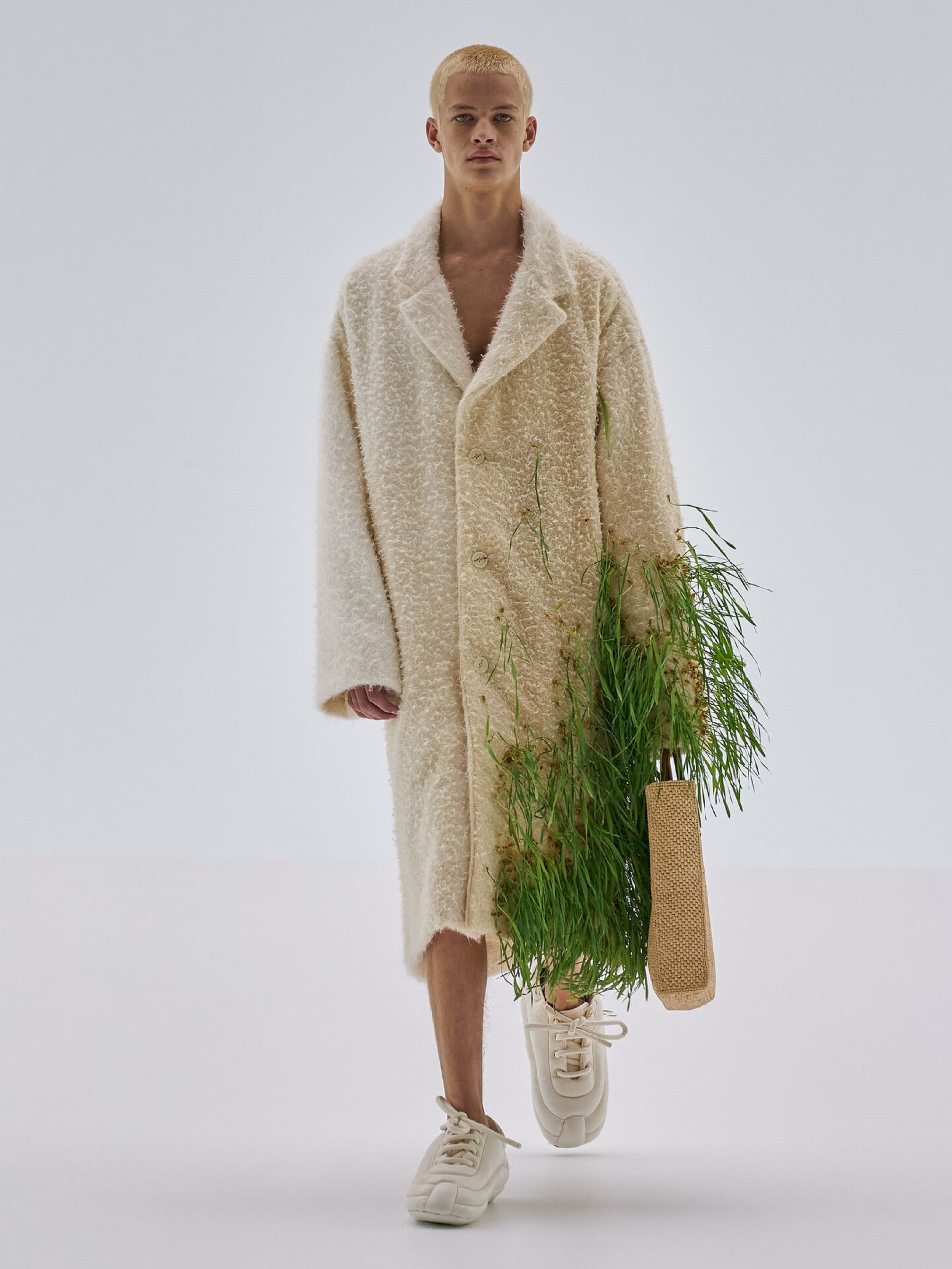 Luxury plays an essential role, it conveys an image for all the rest of the consumption and creates the innovations and materials of the future. Here, the SS23 Men's Show collection, from the brand Loewe, where the designer works on the concept of the fusion of the organic and the manufactured (Loewe)
What is the major issue that brands don't want to hear about?
The main difficulty is to make luxury groups understand - but this is true for all companies - that resources are finite. In other words, we will not be able to consume in twenty years as we do today. We need to think about recyclability and reuse. Most brands are implementing this point. The difficulty lies in the idea of a necessary contraction to achieve the Paris Agreement objectives, which is: for consumers to potentially buy less, but better.
How do you see this system evolving?
We will have to observe how luxury will evolve between now and 2050. Luxury has not always been about selling lipsticks. Our consumption patterns are also changing, which is also positive. Maybe it will have to evolve towards different forms of consumption, based on less materiality, on further functionality, offering experiences, support. This is a long-term prospective work that we are carrying out at Carbone4 in the shape of scenario analysis, projecting the 2050 society in a low-carbon economy.
Some groups, such as Kering, are taking the responsible path, and are banking on an open-source internal method for calculating their carbon impact. What do you think of this?
Yes, this is Kering's EP&L. The methodology it uses remains complex despite efforts to be transparent and the database that allows it to be translated into physical impact is not accessible. It is therefore impossible to use the data they provide as is, and some companies have made mistakes in trying to use it as a model. In general, each luxury house keeps its work to itself and still cultivates a lot of secrecy. The luxury industry should pool its efforts and resources, for example for a database of GHG emission factors.
Do you have your own databases that you share?
We have worked with several major luxury houses on these issues. We ask them to collect data from their suppliers and workshops. Regarding materials, it is more complex, because the supply geographical areas are different. For leather or cashmere, for example, there are databases, but with significant uncertainties, because suppliers are very far from these carbon issues today. There is a meticulous job to be done to collect data for each stage of the process. We are defending the idea of further opening the databases. In France, ADEME has begun this work and offers tools for the sector's players to simulate emission factors according to their production and transformation area. This is a real decision-making tool.
What do you think of materials that are used as substitutes for leather, for example, which are only produced in large quantities and are ultimately composed of solvents and glue?
The difficulty with these substitutes is that there has not always been a life cycle analysis that allows us to measure and compare them to an identical product and use. They are interesting materials to substitute plastic, but not necessarily for leather. Bovine leather is considered a co-product. It is a waste product in the livestock industry. A part of the emissions linked to the animal is allocated to it according to the value given to the skin in relation to its total value (about 5%). But the longer life span of leather products should also be taken into account. Finally, it is more interesting to look at the carbon footprint per use than per product.
What should be understood when some claim to have clean and even "carbon negative" factories?
It is an overstatement to talk about carbon neutral or carbon negative factories, because every economic activity produces emissions in order to function. A company or a factory cannot claim to be carbon neutral. However, it can contribute to global neutrality. This is an important point. Luxury brands should not claim to be carbon neutral or carbon negative, as this misleads consumers and ultimately harms their reputation (ndlr. the anti greenwashing guide by ADEME). In France, since January 1, 2023, it is forbidden to promote a product or a service as being carbon neutral without being able to prove the approach in a rigorous and scientific way. However, most of the time, this approach is limited to the purchase of carbon credits to offset emissions. The priority for a company is to reduce its emissions. But it is sometimes easier to buy a credit, even an expensive one, than to implement a reduction strategy in line with the 2°C reduction trajectories!
Moreover, it is sometimes inconsistent. There is no point in financing the regeneration of forests in France or around the world if you are also buying leather from Brazil, where deforestation is massive.
What are Carbon4's concrete actions?
For the past four years, Carbon4 has helped develop the Net Zero Initiative methodology. We are working with ADEME, but also with standards such as ISO and the GHG Protocol to push for rigorous GHG emission reporting.
And we are already seeing results with some companies that are better communicating on their emissions. The luxury sector still has range for improvement and needs to do so fast. Because it is the trailblazer for the entire fashion sector. It has a great responsibility to set the example in our ways of consumption. The impact on consumers and industries will be significant the day luxury implements new codes of sustainable consumption.
Register
Newsletter
Be notified of the latest publications and analyses