Playing the game of luxury brands
Gamification is a powerful attractor for the younger generations and the gaming tribe. Luxury brands want in on the action. The strategic rules of the game: reward the older kids with high purchasing power, to keep them coming back for more.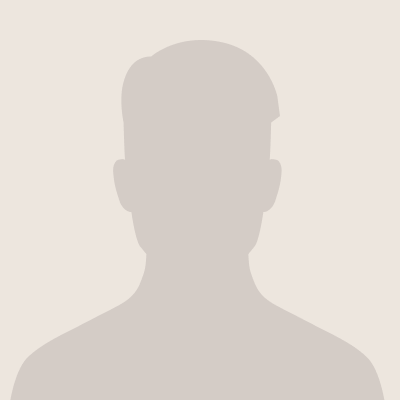 By Fabio Bonavita03 juin 2020
Luxury clients are not alien to terrestrial pursuits. They like to have fun like everybody else – but this is something the big brands in the luxury industry have been slow to catch on to. To make up for this late start, many are now rushing to fill the gamification gap: leveraging the mechanisms of video games as an avenue for acquiring and engaging customers. To Gwendoline Berthier, senior consultant at Adone Conseil and customer experience specialist, this is nothing new: "Gamification is important because it is an effective strategy to gain visibility and attract new customers. At the same time, it allows the brand to collect user data, strengthen its image and DNA, differentiate itself from the competition and ultimately bring the customer into the store. It's a powerful lever of innovation with enormous creative potential, in terms of universe, format, message, aesthetics and cross-channel identity." And its target audience is equally enormous. "Gamers represent a huge, fast-growing market, and the younger generations are always in search of exclusive content and brand experience." Gamification, also known as 'ludification', is a relatively recent idea; the term was first coined in 2000 at a conference by American game designer Jesse Schell. Some people, however, trace the concept back to the 1980s, a decade that saw the launch of airline miles programs to reward the most loyal travelers.
A dash of fun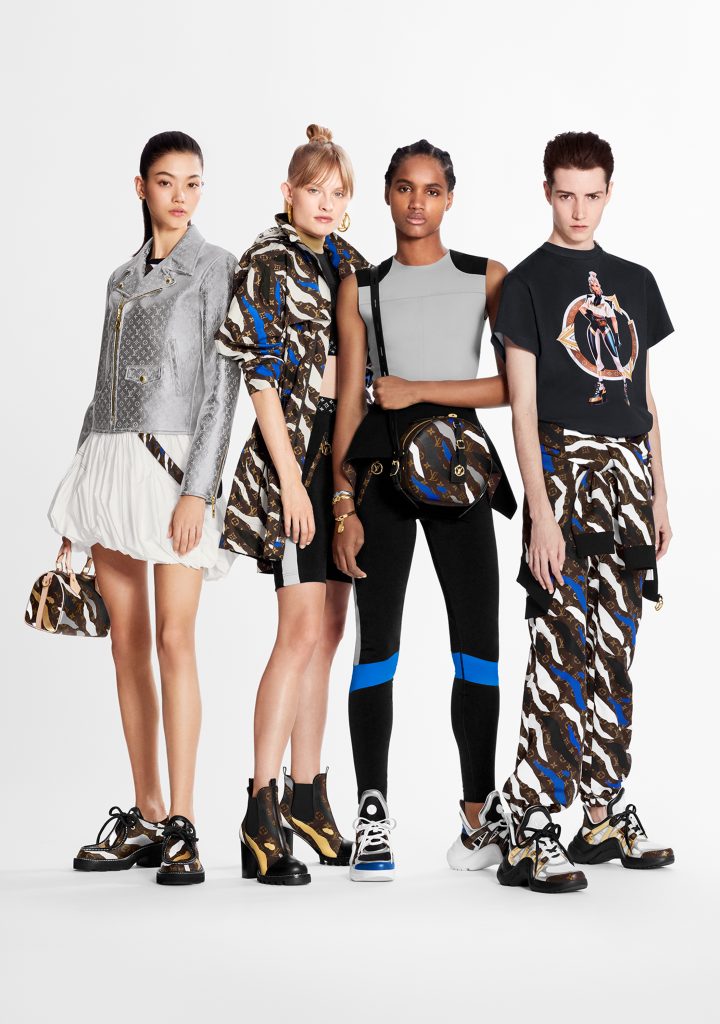 Whatever the case, everyone agrees that gamification really took off with the rise of smartphones. This was when brands began to discover that three fundamental aspects of gaming were excellent for keeping customers coming back: proposition (an intuitive and original game product), invitation (to play, while providing valuable data about the customer) and finally, rewards (free goodies, loyalty points, and fun stuff). Many luxury brands have already jumped on the gamification bandwagon, among them Dior, Louis Vuitton, Chanel, Fendi, Hermès, Gucci, Bottega Veneta, Jimmy Choo, Marc Jacobs and Yves Saint Laurent. Charlotte Michalska, Thierry Delecolle and Gachoucha Kretz, of ISC Paris Business School, say in their paper "Gamification and the brand-consumer relationship" that gaming "allows brands to reach consumers from a new angle, spreading a positive message about a brand that offers a fun service". They also add: "Consumers are no longer passive. They come into contact with the brand on their own terms. They come to play with the brand which seeks to increase its appeal." But for those in the know, gamification is not about the game in itself.
Gaming is important because it is an effective strategy to gain visibility and attract new customers
Gwendoline Berthier, Senior Consultant at Adone Conseil
It's about using mechanisms inherent to videogames to direct consumers towards various objectives, like engagement, pushing your brand content on social networks, monetization and data collection. Sprinkled with playfulness and fun in order to capture the player's attention and time, and hopefully, in the end, blur the boundary between videogames and reality. The second episode of the first season of the popular series Black Mirror perfectly illustrates this concept: "The story takes place in a society engulfed by technology where the hero lives in a cell-like room covered with screens running advertisements," the authors of the study recall. "The heroes spend their days pedalling on a stationary bike to earn credits, which can then be used for food, limited and defined leisure activities or to put the ever-running commercials on hold." It is the ultimate example of immersive gamification. Without going quite this far, some luxury brands have come to the realization that gamification is crucial not only online, but also offline. Take fashion powerhouse Chanel, which, in 2018, envisioned and created a Coco Game Center in the heart of Tokyo, an arcade designed to promote the new Coco Lip Blush lipstick. On the menu were gifts, appointments with cosmetics experts and original games. This was a first, and evidently proved a winner, since the brand has repeated the experience at the Holf Renfrew department store in Toronto, but also in Singapore, Hong Kong and Chengdu.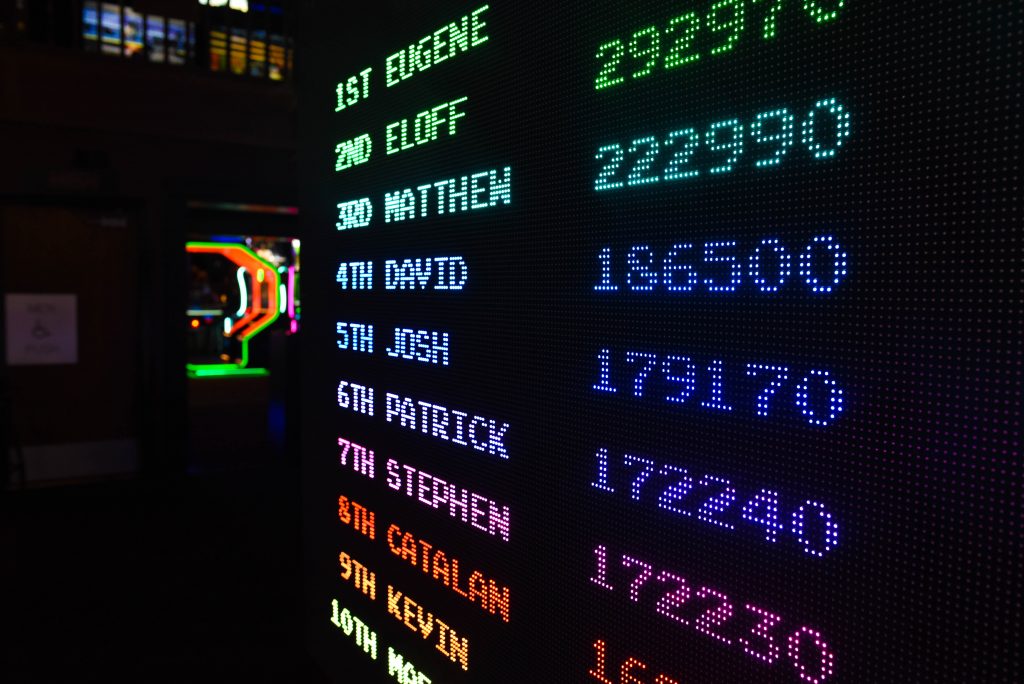 A breath of youthfulness
The gamification gold rush is also serving to breathe new life into what in many cases has become a stuffy in-store customer experience. Gwendoline Berthier confirms: "Traditional communication and purchasing channels are very often perceived as boring by customers, too focused on the transactional aspect and not enough on the experiential and emotional ones. Enter gamification, that appeals to customers by making interaction and the act of buying fun, while adding in the attraction of winning and the competitive aspect of the game." It is a breath of youthfulness that also helps counteract the luxury industry's reputation of inaccessibility. Louis Vuitton understands this. At the beginning of last year, the French designer label announced a new capsule collection inspired by the famous League of Legends game that included purses, shoes, dresses and T-shirts. This partnership with game publisher Riot Games began when Louis Vuitton manufactured the custom-made case to house the trophy awarded to the world champions crowned in the 2019 League of Legends final, which brought together a staggering 44 million spectators worldwide and 15,000 people in the Paris Bercy venue alone. It is easy to see a brand's interest in visibility with this young, hip urban audience. Another playful approach initiated by the same fashion house is the smartphone app Lucky Vibes, presented as "an entertaining smartphone game combining music and dexterity, and a radically unconventional concept for a cultural institution". Through its four levels, players discover the Louis Vuitton Foundation through a hot-air balloon flight punctuated by anecdotes related to the building and its history. Another brand that has embraced gamification: Gucci. The Italian fashion house has joined forces with Californian startup Genies to offer a unique service: the creation of a 3D avatar that can be later used on various messaging services, like Whatsapp or Facebook Messenger. The same personalization has also gone into the Photo Booth available on the Gucci application: a selfie tool integrating virtual patches reminiscent of the spirit of Gucci, from bees to hearts to crowns.
The future, augmented.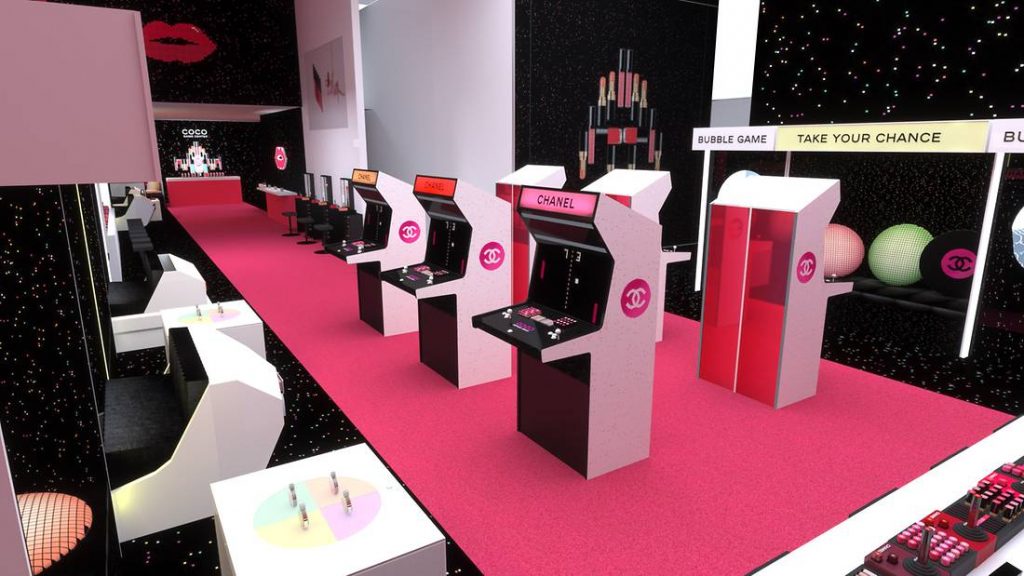 This is not only a strategy for the luxury brands that have downgraded their exclusivity. Hermès has also launched an app along the same lines. Although no longer available today, H-pitchhh (as it was called) was a game in which the players threw horseshoes at a target. As they progressed, they unlocked virtual worlds inspired by the brand. But the industry is now looking beyond these relatively basic concepts. Tomorrow, augmented reality will open up creative horizons that are not even conceivable today. Some experiments are already underway: Jimmy Choo has proposed a treasure hunt in the streets of London using social networks. The idea is that after finding different points in the city, the player accesses a secret location where a nice reward awaits. It's a simple formula, and one that that has won over many internet users. Could it be that simplicity is the key to successful gamification? Charlotte Michalska, Thierry Delecolle and Gachoucha Kretz seem to believe so: "In this race forward, simplicity is perhaps the most important ingredient for a perfect recipe, to which must be added a balanced relationship between user experience and user reward." It is a relationship that will soon be nourished by new realities, containing the promise of innovative experiential marketing. On one condition, though: that it be used wisely, and especially avoiding the pitfall of excessively de-exclusivizing the brand universe.
The phenomenon of lockdown
Launched on March 20th, in lockdown, by Japanese publisher Nintendo, Animal Crossing has become the new playground for fashion lovers. According to a study conducted by the consulting agency SuperData, the game has already sold more than five million copies. One of the features of the game is the ability to customise the outfits worn by the virtual avatars. It's no doubt that luxury labels are taking a close interest in the game. From Marc Jacobs to Louis Vuitton, Alexander McQueen to Valentino. Not forgetting Kevin Germanier, designer of the eponymous brand: "During the confinement, I wanted to make my clothes available free of charge and offer luxury to a wider audience. The impact has been fantastic! The digital world and video games reach everyone on the same scale, and that's very important."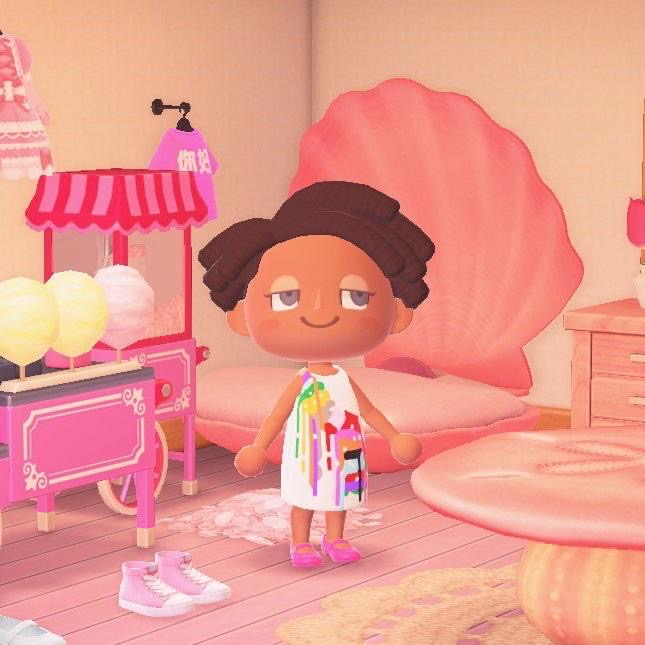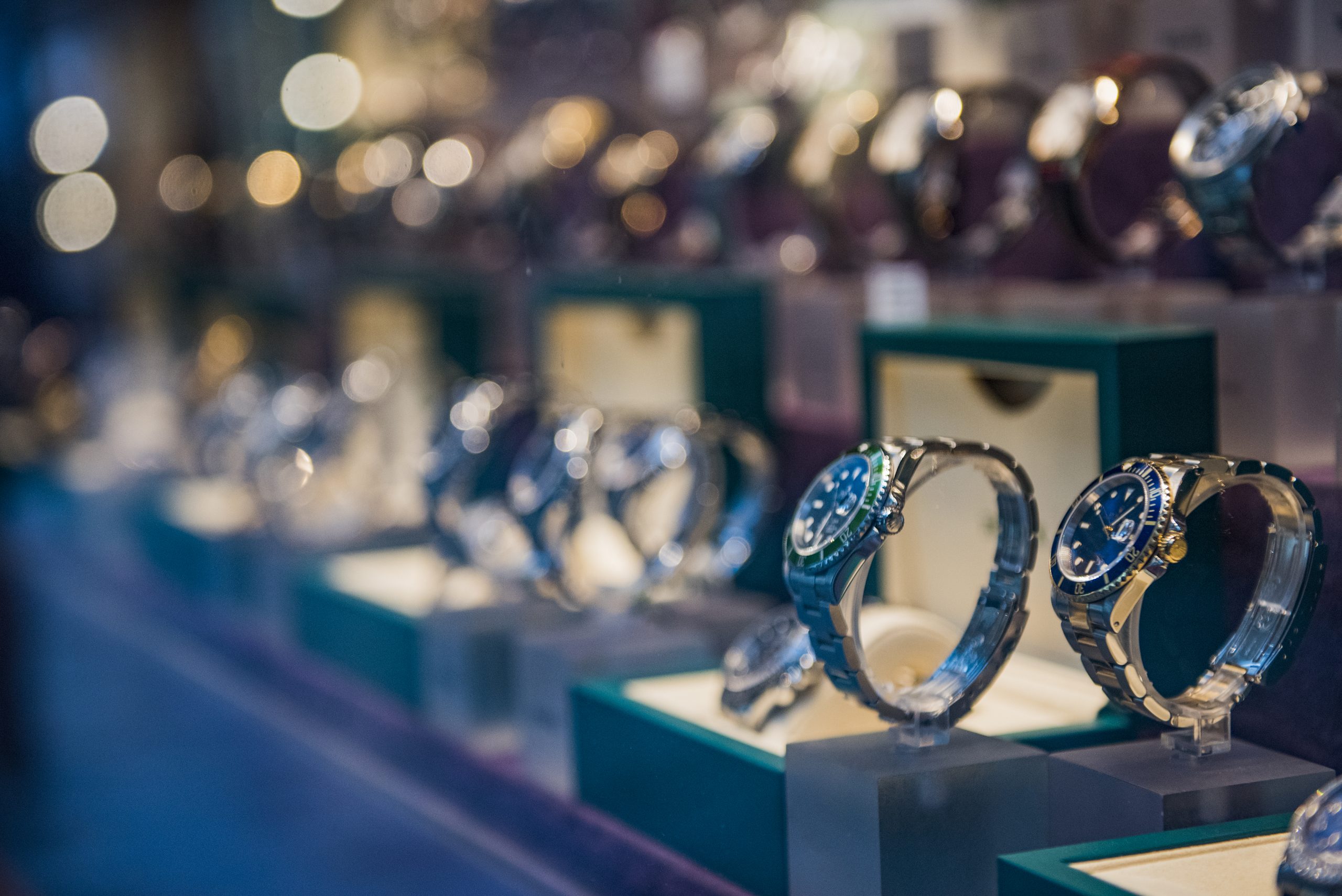 Like most industries, Swiss watchmaking took some heavy hits from the pandemic, but the sector was already in the midst of a profound transformation. And according to Deloitte's 2020 Industry Study, it looks set to come through it stronger.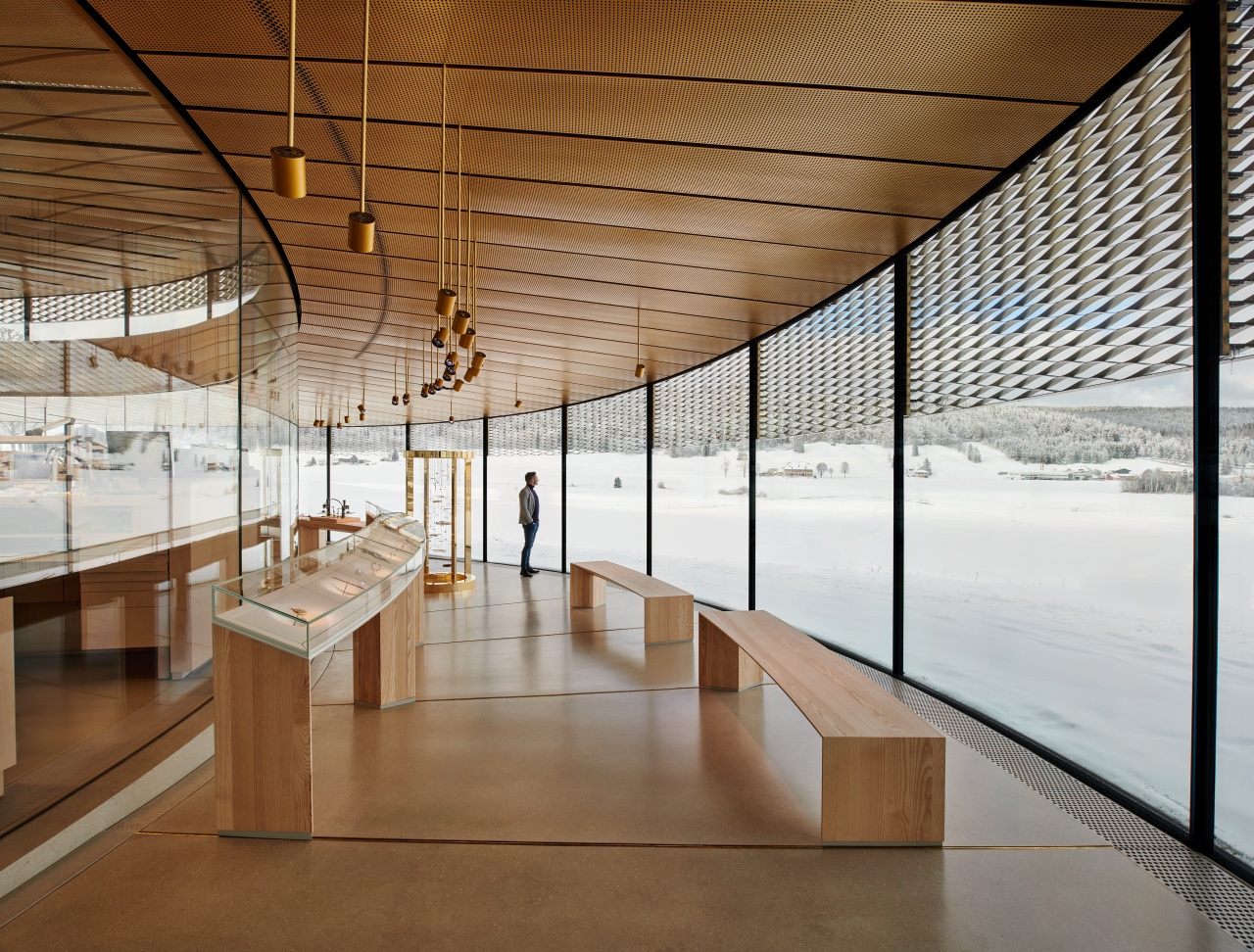 In an exclusive interview, François-Henry Bennahmias, CEO of Audemars Piguet, explains how the pandemic has pushed him to radically change his relationship to clients, as well as towards his colleagues.
Register
Weekly Newsletter
Be notified of the latest publications and analyses
Register