Luxury: the great creative disruption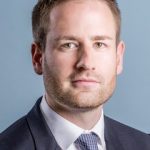 By Arthur Jurus17 juin 2020
The renewal of activities in the luxury industry will have to accelerate after the economic crisis of 2020. Because the sector will experience a 30% drop in sales this year. The first consequence could emerge under what we might call creative collapse. Indeed, activity will not return to its pre-crisis level before 2022. Today, 56% of luxury companies are not profitable enough. This will imply either an increase in defaults or an increase in industry concentration favoured by lower acquisition costs.
In contrast to the moves observed in recent years, future operations could target single-brand companies and/or companies specialising in a specific category of products that offer greater profitability. More than half of the revenue generated by luxury goods in the world goes to just ten companies. The latter therefore have sufficient liquidity to invest, but also the support of investment funds in unlisted assets. Nearly nine out of ten asset managers thus prioritise the luxury sector, particularly fashion, for their investments.
The second consequence will be the acceleration of creative disruption in response to three needs. On the one hand, the customer experience will have to be renewed at the points of sale. On the other hand, companies will have to accelerate the digitalisation of their activities. Online sales could exceed 30% by 2025. Partnerships with social networks should multiply, such as the Chinese app WeChat, which has led to a 160% increase in luxury purchases during lockdown.
A third consequence is an increase in consumer demand for more sustainable products. The sanitary crisis has, in fact, created a sense of vulnerability experienced regardless of social status. New consumption habits will emerge, favouring use over possession. The consolidation of luxury companies will contribute to the disruption of the business model. An essential renewal to meet new consumer trends.
Arthur Jurus, Chief Economist Landolt & Cie SA
The luxury sector is constantly on the lookout for innovative solutions, and the blockchain appears to be one of the most promising avenues to explore. […]
By Vincent Pignon
Canadian hair salons and the luxury industry have one thing in common: both responded to the virus containment strategies by raising their prices. For the […]
By Fabio Bonavita
Register
Weekly Newsletter
Be notified of the latest publications and analyses
Register